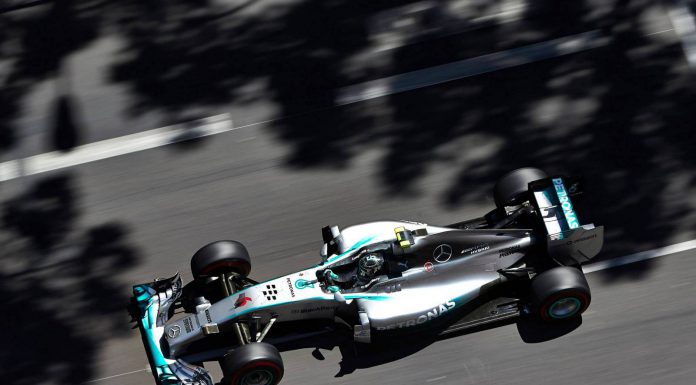 Nico Rosberg has won a thrilling Monaco Grand Prix today ahead of his teammate Lewis Hamilton after a tough battle between the two Mercedes drivers. The result means yet another 1-2 finish for Mercedes, while Rosberg regained the driver points lead after the win today. Its the second consecutive Monaco Grand Prix win for Rosberg in after winning the same race last season. Hamilton was close behind Rosberg all the way until the 65th lap when dirt got into his eyes, in the process of trying to get clear vision the Brit lost valuable time and had to settle for second.
While Hamilton finished 9.2 seconds behind leader Rosberg, Daniel Ricciardo who was third for Red Bull finished slightly behind Hamilton and 9.6 seconds behind the leader. Despite the disrupted vision in Hamilton's car, he managed to keep Ricciardo at bay as he threatened to take second place and possibly end Mercedes' dominant 1-2 finish streak. Fernando Alonso finished in fourth for Ferrari and a further 32.4 seconds behind the leader, he completed the list of drivers who completed the race with 78 laps today.
In fifth place today was Force India's Nico Hulkenberg who finished ahead of Jenson Button in the McLaren. Hulkenberg was under massive pressure from both McLaren drivers, whereas Magnussen almost emptied his hopes of finishing in the top five. On the 73rd lap Magnussen reported an engine problem allowing Button to take over the chase but Hulkenberg was already comfortable and only 4 laps from retaining his fifth place permanently.
This being Monaco, one should expect numerous retirements. There was a total of eight retirements with the usual Pastor Maldonado's Lotus leading the retirement crew. Perez was next on the list, then Sebastian Vettel who retired after his car stuck in first gear. Daniil Kvyat was forced into retirement despite a good run today when his car lost power. Adrian Sutil on the other hand crashed his Sauber when braking into Chicane and also retired.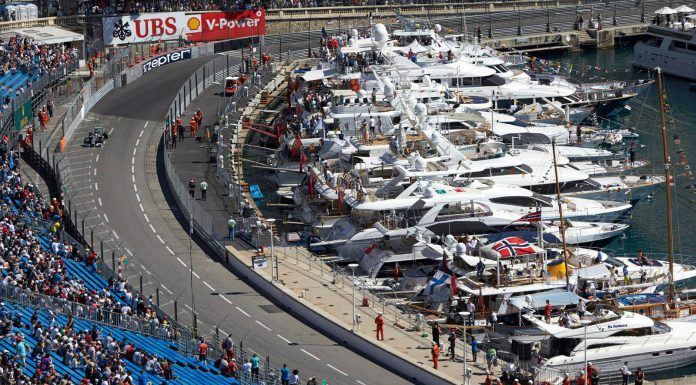 Rosberg now leads the standings with 122 points ahead of Hamilton who has 118, followed by Alonso with 61. Mercedes Petronas leads the constructors' points with 240 points, leaving a huge gap between them and Red Bull who are second with 98 points. The F1 cars will resume action once again at the Canadian Grand Prix on June 6.
Drivers' Quotes:
Mercedes
Nico Rosberg, 1st
It was a tough race out there today but I am absolutely delighted to have won my second Monaco Grand Prix in succession. It's an amazing feeling and I'm proud to have done it at home, in front of my family and friends who were all here this afternoon. The race started well and I was comfortable but then we had to manage my fuel consumption and Lewis was pushing really hard behind me.

We were able to be in control of the fuel with a few laps of lift and coast. It was important for me to break Lewis' momentum of winning the last four races this weekend. That worked out very well, but it was a really tough weekend. I'm so happy for the team that we had another one-two finish and look forward to the party tonight!
Lewis Hamilton, 2nd
I felt very strong out there today and I really drove with all my heart, giving everything that I could to improve my position. This just hasn't been my weekend but I can leave today feeling happy that we have achieved another one-two finish for the team. We have such a great car and everyone who has worked on it deserves the incredible results that we are getting at the moment. Back to this afternoon, this is such a difficult circuit to overtake.

I was following Nico as close as I could and had great pace but I just couldn't get past. Towards the end, I got some dirt in my eye through the visor which made it very tough for a few laps but thankfully it cleared up and I was able to hold off Daniel and keep second place. This hasn't been the greatest of weekends but I'll go into the next race with even more energy and determination. The team are working so hard and we're determined to keep the momentum going.
Pastor Maldonado, DNF
We don't know yet precisely what happened. The engine switched off after 30 seconds. When we did out laps to the grid the car and the power unit were working well. We need to work to find out what the problem was. It is disappointing and I was expecting a solid race, we had a good strategy in place, I love this circuit where I have been competitive in the past. We have already worked hard on performance and reliability but today it was not to be. This afternoon we're not happy but we are keeping focused on improving.