ByDesign Motorsports have just revealed the latest Ferrari which they customised with the car this time being a stunning white Ferrari 458 Italia. ByDesign Motorsports never adds extremely outlandish bodykits to supercars and instead brings along more subtle changes.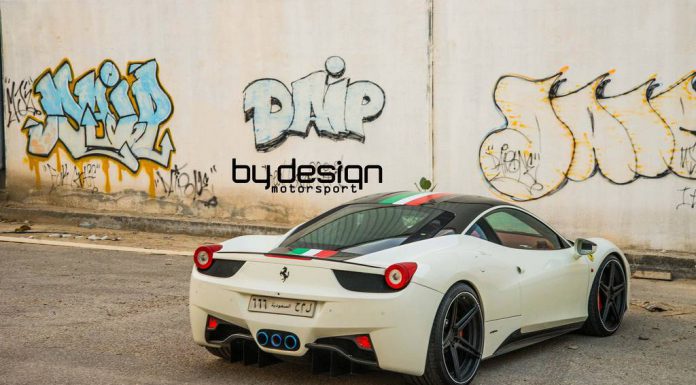 This particular Ferrari 458 Italia is painted white and first off, features a contrasting black roof. From there, ByDesign Motorsports have fitted a set of stunning high-gloss aftermarket twin five-spoke wheels in front of the bright red brake calipers.
The car has also been finished with black side skirts, a custom exhaust system featuring blue tips as well as an Italian flag vinyl stretching the length of the supercar.