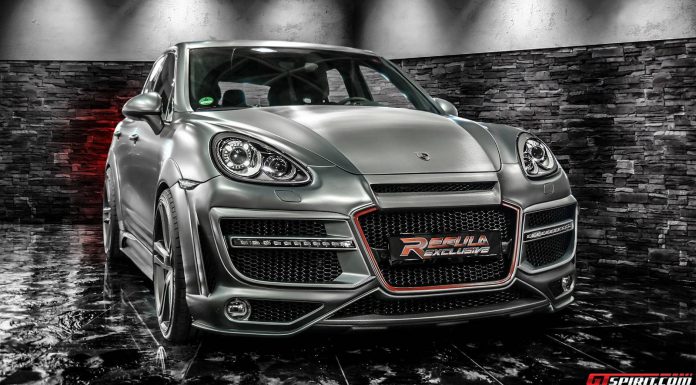 Upon its launch, the Porsche Cayenne SUV was met with a lot of criticism. After all, it was Porsche's first 'mass-market' luxury car and completely unlike the Porsche 911 and Boxster which were being produced at the same time. Despite its initial harsh response, the Cayenne has gone onto become Porsche's most successful model.
As interest in the Cayenne began to increase, tuners all around the world started fettling with the luxury German SUV and now a never ending array of tuned Cayennes are available. Now, Regula Exclusive have got their hands on the latest generation of the Cayenne and tweaked it in the only way they saw fit; with an extremely outlandish bodykit!
The bodykit incorporates a completely revised front fascia with new fog lights, air intakes, grille and LED daytime running lights. The Cayenne's large hood has also been modified. Elsewhere, the Porsche Cayenne by Regula Exclusive features flared wheel arches, large side skirts, a prominent roof spoiler along with a new rear bumper and aggressive diffuser.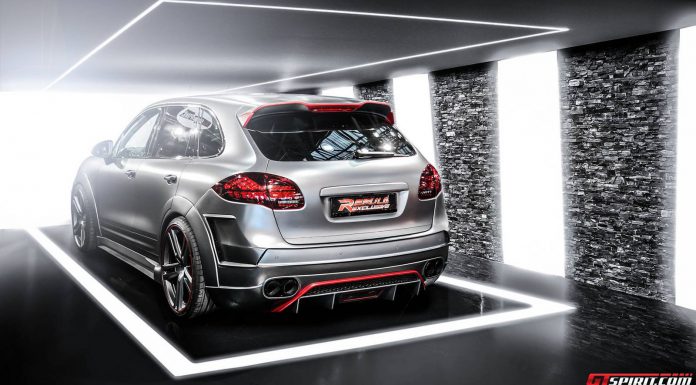 Completing the modifications are new wheels measuring 11×23 at all four corners and complete with 315/25 Dunlop Supersport tyres. The bodykit itself costs 8900 euros while the wheel package adds another 3998 euro to that price. For the money however, it is hard to find a more unique Porsche Cayenne!