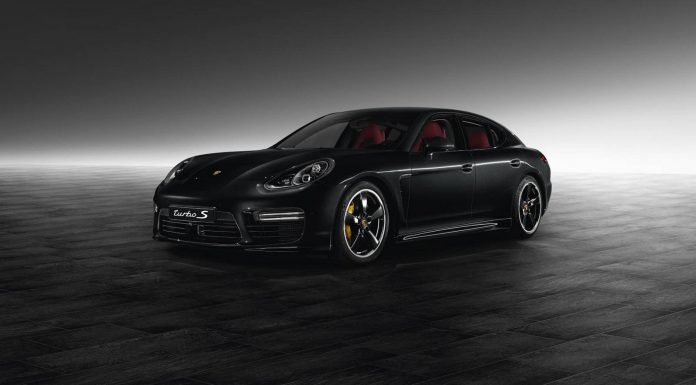 The crew at Porsche Exclusive have just revealed their latest creation, this time with a very special Porsche Panamera Turbo S.
Porsche Exclusive have finished this Panamera Turbo S in a stunning shade of black which is beautifully offset by the Garnet Red leather interior. The car is also rolling on special wheels and features yellow brake calipers.
As is the case with all the cars Porsche Exclusive has put out in recent months, this Panamera Turbo S isn't a limited edition. Instead, it simply shows some of the customisation options which Porsche Exclusive offers for all Porsche models.
Under the hood, the 2014 Porsche Panamera Turbo S is fitted with the same 4.8-liter twin-turbocharged V8 engine as the standard Panamera Turbo. However, thanks to new turbochargers featuring larger compressors, higher injection pressure which sees it increase from 20 bar to 140 bar, pistons featuring a new aluminium alloy and specifically coated piston rings, the 2014 Porsche Panamera Turbo S produces an impressive 50 hp more. That results in peak power of 570 hp.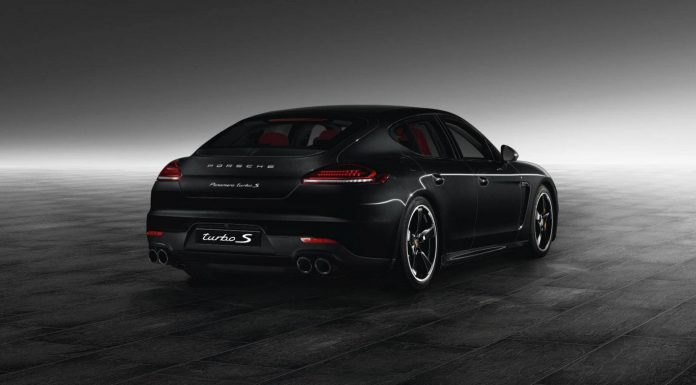 Additionally, these engine changes have seen a dramatic increase of 50 Nm of torque over the standard Panamera Turbo. As a result, the new Porsche Panamera Turbo S pumps out 750 Nm of torque between 2250 rpm and 5000 rpm. When the overboost function is enabled, that increases to 800 Nm. When it is all said and done, the latest Panamera Turbo S can hit 100 km/h in just 3.8 seconds and a top speed exceeding 310 km/h.