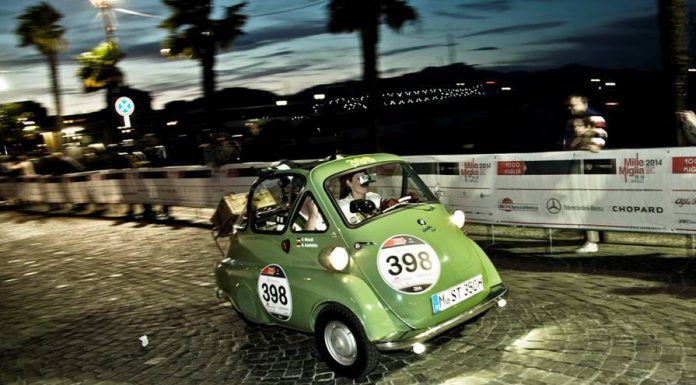 This year, GTspirit joined many others in participating in the 2014 Mille Miglia. The historic re-enactment of the road race brings unique cars and their owners to the northern region of Italy as they attempt to complete the 1000-mile journey from Brescia to Rome and back. BMW joined other automakers like Mercedes and Bugatti in bringing some of its more renowned models along for the event.
One car which we would not be volunteering to do 1000 miles of driving in is the BMW Isetta, or what many may know as the "bubble car" because of its dome-like windows and egg shape. The car is extremely tight and compact and uses a 1.0-liter engine, making it less than ideal for a road rally such as the Mille Miglia. No matter its small stature, the Isetta is a car full of character and we were delighted to see it participate in the event.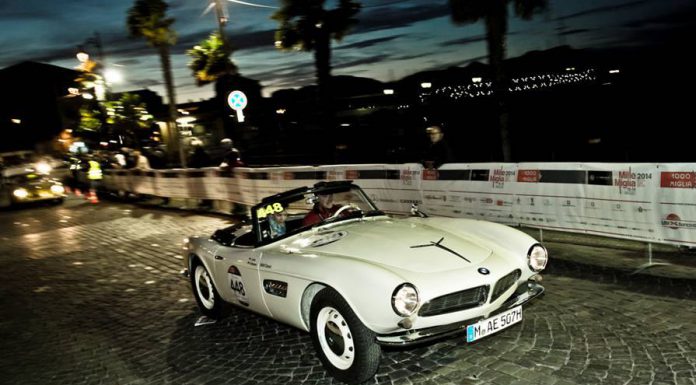 BMW also brought along the iconic 507 convertible, a classically styled roadster with instantly recognizable looks. Only 252 of the cars were ever produced and its OHV V8 engine made it a competent road racer on the Mille Miglia, even though it never actually competed in the event. The car is also considered the inspiration behind the modern day BMW Z8 roadster. In addition to the Isetta and 507, BMW brought some of its more historic models along including the 328 which raced at Le Mans, the Alpine Rally in Marseille and of course, at the Mille Miglia throughout its production years from 1926-1930.