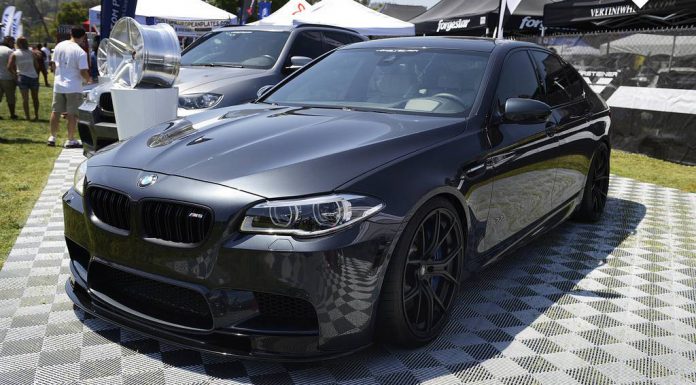 Vorsteiner is a tuning company well versed in upgrading all types of modern automobiles, but the company's roots lie in tuning up BMWs. In addition to putting out some incredible body kits for the Lamborghini Aventador, Vorsteiner has also been hard at work further developing its BMW tuning programs and recently unveiled their new M5 and M6 aero pieces at Bimmerfest.
Bimmer fest is an annual gathering for hardcore BMW enthusiasts, allowing them to talk cars, swap information, look at new and upcoming parts and just have a good time. At Vorsteiners booth, they had an M5 F10, an X5 M and a brand-new 4-series on display. The M5 pictured is wearing the company's new GTS-V front spoiler addition, which can also be fitted to the F12 M6.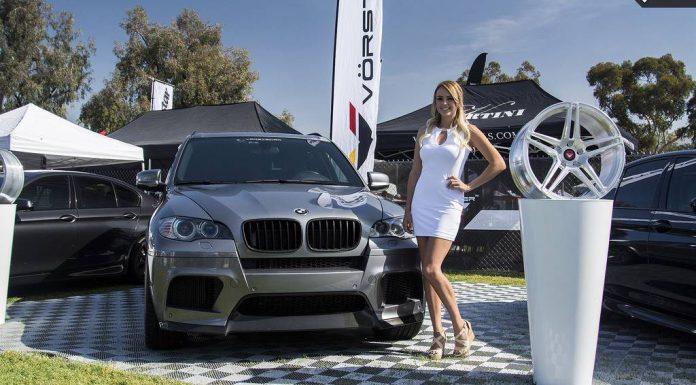 Upgrades to the X5M include VSC-101 Wheels and a full aero package, while the 435i is bone stock apart from its Flow Forged V-FF 101 wheels. Vorsteiner says they will "never stray too far from the blue and white propeller," so if you like these BMW upgrade parts, then look forward to seeing more in the future!