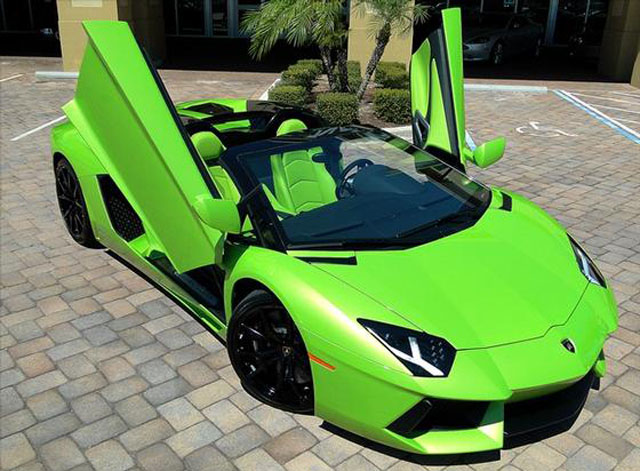 Verde Ithaca is without a doubt the most identifiable Lamborghini colour. Unlike its main rival Ferrari, Lamborghini doesn't have a standard colour meaning Lamborghini owners aren't afraid to go bold when it comes to choosing the finish of their dream supercar. The following Verde Ithaca Lamborghini Aventador Roadster up for sale courtesy of Global Autosports is undoubtedly the most eye-catching Aventador we've ever laid eyes on that doesn't feature any aftermarket parts.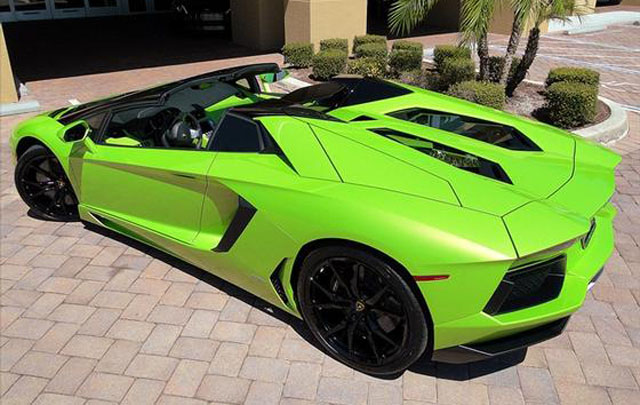 This Aventador Roadster has been perfectly optioned to ensure that even in a crowd of Aventadors, it would still stand out. This has obviously been achieved with the paint finish as well as the stealthy gloss black wheels and a cabin incorporating black leather and Verde Ithaca leather across the seats, dashboard and centre console.
With just 198 miles on the clock, this Aventador Roadster is brand new and has an asking price of $549,995.