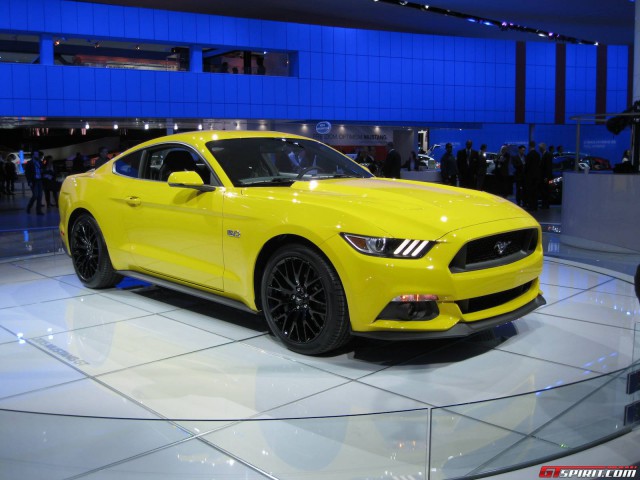 Ford has just released the official starting price for the entry-level 2015 Ford Mustang with confirmation the car starts at just $24,425 in the U.S.
The standard Mustang of course comes with an upgraded 3.7-litre V6 engine delivering more than 300 hp and 270 lb-ft. Above this powertrain sits the all-new 2.3-litre EcoBoost four-cylinder and above that, is the brutish 5.0-litre naturally-aspirated V8 engine. Ford has only released the price for the V6 powered 2015 Mustang at this stage.
Alongside the confirmation of price, we now know that the base 2015 Ford Mustang will come standard with features such as eight airbags, a tyre pressure monitoring system, rear-view camera, push-button start, xenon headlights and the Ford SYNC infotainment system.
Some of the optional extras include an eight-inch touch screen display incorporating navigation, the Blind Sport Information System, adaptive cruise control and a collision warning system. To ensure that the new Mustang is perfectly suited for all situations, a host of drive modes are available which modify things such as the steering, throttle response, shift control and stability control between normal, snow-wet, sport and track modes.
For the four-cylinder and eight-cylinder 2015 Ford Mustangs, the American car manufacturer has confirmed that a special 50 Years appearance package is available which adds a chrome accented grille, 50 Years rear badge, 19×8.5 alloy wheels and 255/40 R19 all-season tyres.