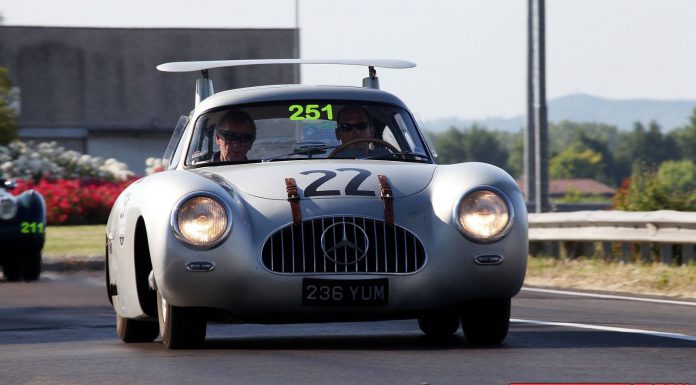 Well that's it. The Mille Miglia 2014 is done for another year and what a rally it was! Joining the famous Mille Miglia with Mercedes-Benz, GTspirit has been fortunate enough to bring you up-to-date coverage of the event as well as stunning images of some of the best cars competing.
This year, the Mille Miglia started in Brescia on May 15th, travelled down the east cost of Italy to Rome, up to Bologna and finished back at Brescia. In total, the route was 1708 km long and throughout the journey, some of the world's most famous cars competed alongside some real A-list celebrities like AC/DC front man Brian Johnson and of course, Jay Leno!
Our good friend Matteo Grazia managed to snap the following pictures on the route between Tuscany and Emilia towards the end of the rally.
While the Mille Miglia is no longer an all-out sprint to the chequered flag like it originally was from 1927 and 1957 until its initial cancellation, a winner is still named and this year it was the number 42 car, a rare 1928 Lancia Lambda Tipo 221 Sider Ca.So.Ro driven by Giordano Mozzi and Stefania Biacca.
If you've been following our coverage of the Mille Miglia 2014, you'll know what alongside the host of incredible classic cars competing in the rally itself, a host of modern day exotics followed including two LaFerraris, a Bugatti Veyron Grand Sport Vitesse along with many Jaguar F-Types and modern Mercedes-Benzes.
We can't wait till next year!