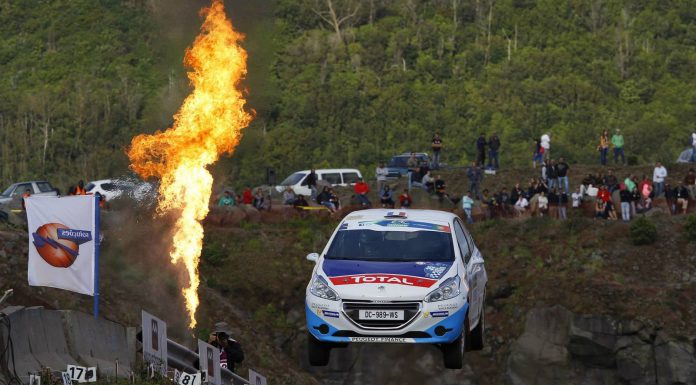 The fifth round of the FIA European Rally Champion went down this weekend in Azores Portugal. It was the SATA Rally Azores which saw a fourth different winner out of the five rounds of the 2014 season. Bernardo Sousa took the win in a dramatic final stage finish. This was his first ERC victory driving a Pirelli-shod Ford Fiesta RRC.
The former Portuguese champion did not have it easy all the way to the finish line however. During Thursday's qualifying stage he had to push his car for a kilometre after it broke down due to a sensor failure. Meanwhile, Dutchman Abbring took the second place on the podium and was also awarded with the Colin McRae ERC Flat Out Trophy for his innovative efforts. Abbring used cable ties to replace a belt driving the alternator and power steering on Friday.
Abbring also scored a total of 91 ERC Gravel Master points alongside his British co-driver Seb Marshall. Third on the podium was Jean-Michel Raoux; a career best. Raoux was lucky after the then third in place, 20-year old Russian Vasily Gryazin slid off into a ditch and he took the position.
Another spirited finish came from Robert Consani who took the fourth place who had related incidents in each day. Starting with punctures and broken a driveshaft to a broken windscreen on Saturday and eventually, the bonnet of his Peugeot 207 S2000 flying open after landing from a jump. T
The ERC Production Car Cup win went to Luis Rego who finished in fifth overall. Luis took the win narrowly ahead of Ricardo Teodósio after gearbox and suspension problems slowed him down in the final stage.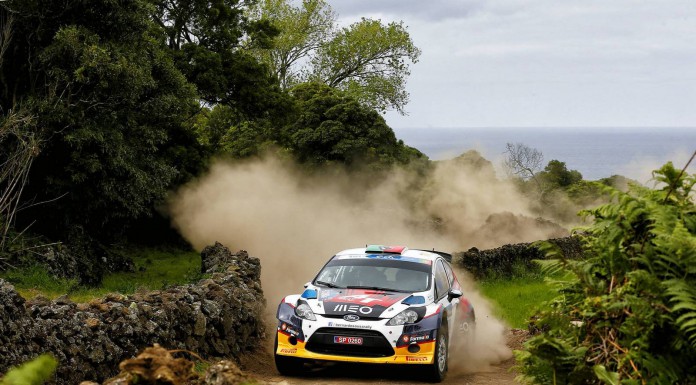 Craig Breen was hoping to get a second win in the season but an electrical failure made him retire after stage nine. Breen did not gain any points in this round and thus Skoda Motorsport's Esapekka Lappi now leads the standings with 98 points. The next round of the FIA ERC will head over to Belgium for the Geko Ypres Rally on June 19.