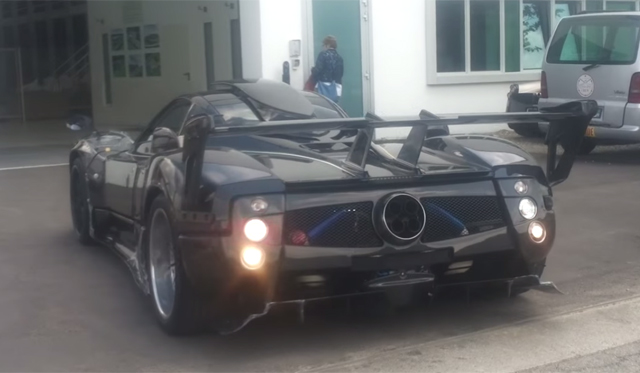 Despite being out of production for quite a few years, Pagani still manufacturer's special Zondas at the request of uber-wealthy customers. Most recently, we've seen the Pagani Zonda 760RS, 760LH, 764 Passione and 760 Fantasma roll out of the Italian factory.
However, the following prototype appears to be the most extreme example ever caught on tape. With Davide Testi behind the wheel as well as some heavy front end camouflage, this Zonda looks absolutely mental.
[youtube]https://www.youtube.com/watch?v=GJD4nFO_D1U[/youtube]
On the side, an LM decal can be seen suggesting that Pagani could be working on a real-life Zonda LM which of course was available in GranTurismo 5. However, this small decal is nothing compared to what is going on at the rear. This prototype features a massive rear wing actually wider than the car itself with huge vertical uprights in the centre and prominent end plates at either side.
Interestingly, the car doesn't feature the prominent central fin featured on the most recent one-off Zondas created. Alongside the rear-end modifications, this Pagani Zonda prototype also includes some camouflage at the front end with swollen front wheel arches. Elsewhere, this prototype has many of the components from the 760 series including the massive carbon fiber rear diffuser.
Be sure to stay tuned to GTspirit as more details about this car inevitably emerge!