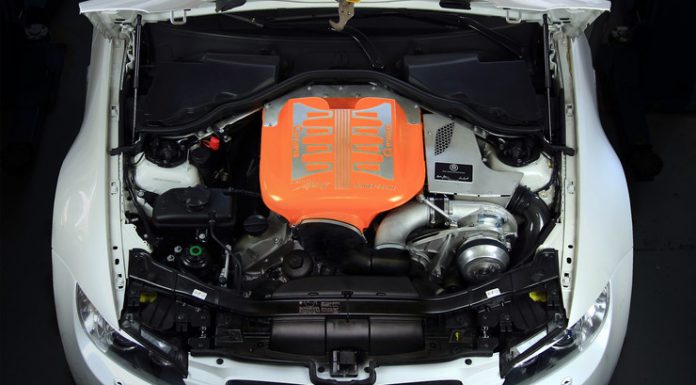 G-Power have announced an entry level M3 package. The single supercharger system offers mild updates for the outgoing M3's V8 powerplant. It is of course a viable alternative for anyone that wants the power of the new BMW M4 but wants to retain that classic V8 soundtrack!
In total, the new system generates an extra 55 hp for a total figure of 475 hp. G-Power customers get an SK plus supercharger system for their money together with an ECU update.
Inevitably the throttle response of the stock M3 V8 engine is improved, the torque curve benefits too. The supercharger system uses low levels of boost making it incredibly reliable. With just 4.3 psi, a new intercooling system is no longer necessary.
The price for the upgrades? 3,355 € excluding VAT with the option of further updates to take it all the way up to 610 hp. G-Power's press release reveals that they have now sold over 800 supercharger units. Impressive statistics!