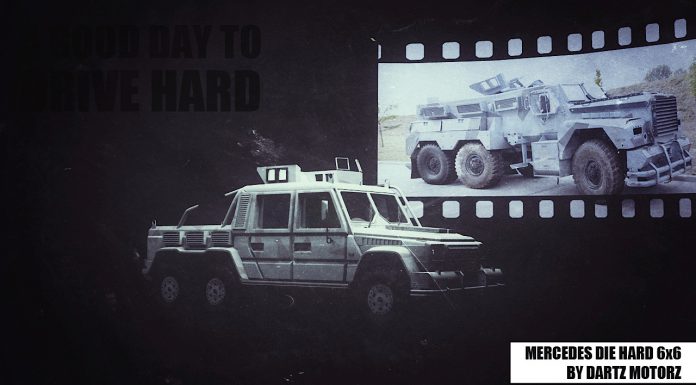 Thought the Brabus tuned Mercedes-Benz G 63 AMG 6×6 was extreme? Well, crazy off-road manufacturer Dartz has turned up the wick to an entirely new level with the first images and details of its Dartz Drive Hard 6×6 G emerging.
Designed purely as a one-off, the Dartz Drive Hard 6×6 G has been inspired by the MRAP (Mine Resistant Ambush Protected) vehicle used in Die Hard 5. As is typical of Dartz, the Drive Hard 6×6 G features exceptionally strong B8 armour throughout to make the car virtually resistant to all gun fire and small bomb blasts.
Due to the addition of the armour, the Dartz Drive Hard 6×6 G weighs significantly more than the standard G 63 AMG 6×6 which already tips the scales at 3850 kg. The Drive Hard 6×6 G weighs in excess of 5000 kg and in order to shift this extra weight, some serious engine modifications have reportedly been carried out.
Whereas the standard 5.5-litre twin-turbocharged V8 engine from the regular G 63 AMG 6×6 delivers 544 hp and 560 lb-ft of torque, this latest Dartz creation is said to deliver an absurd 1019 hp and more than 738 lb-ft of torque!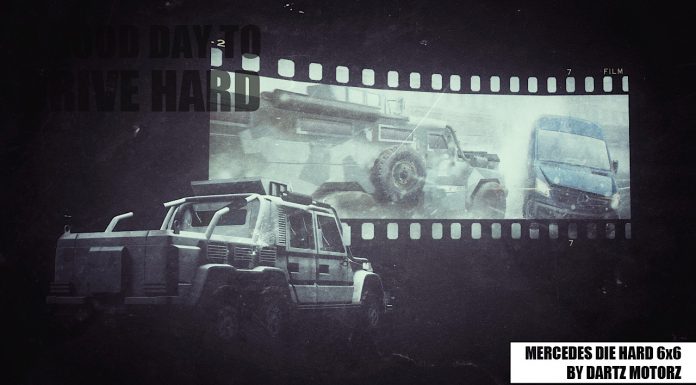 If reports are correct, the car was commissioned by someone in Latin America and Dartz reportedly won't release any official images of the car upon his/her requests. So the obvious question is who much would this insane creation cost? Well, the owner reportedly paid $3.3 million!