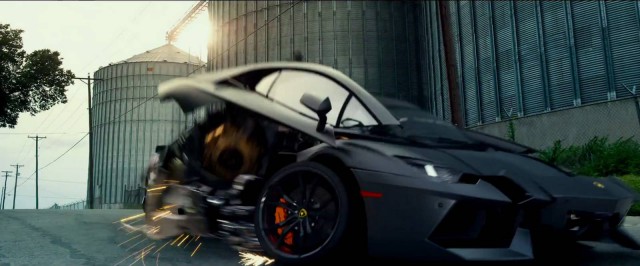 The first Transformers 4 Age of Extinction trailer has been uploaded to YouTube. The Transformers series will return to the silver screen with Michael Bay directing yet another summer blockbuster! Whats more, the film will feature a number of exciting cars.
Among the automotive cast on the Autobot side will be a 2014 Chevrolet Camaro concept, a Corvette Stingray and a Bugatti Veyron Grand Sport Vitesse. The Decepticon side is just as interesting with a Lamborghini Aventador and Pagani Huayra taking key roles!
[youtube]http://www.youtube.com/watch?v=XHr0XgNxgs8[/youtube]
Mark Walberg will take up the lead role in the new film. Nicola Peltz will play Walberg's daughter and Jack Reynor also gets a leading part. The storyline is said to take place four years after the events of the previous film.
Following the events of the previous film, military forces are tasked to exterminate all Transformers, both all the Autobots and the remaining Decepticons. This forces the Autobots into hiding until they are eventually discovered by Walberg's character. Meanwhile, Decepticons plot to take over the world once again…