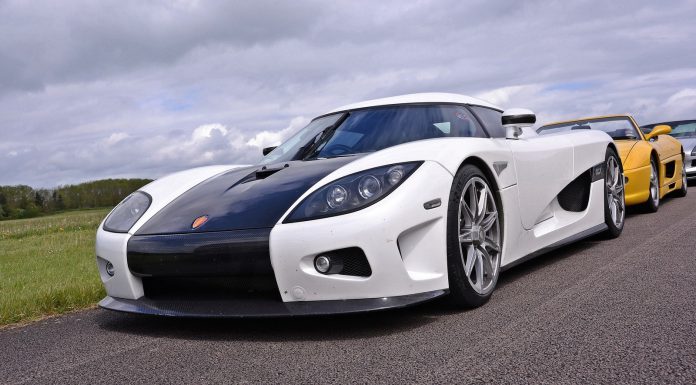 Vmax Hypermax is an event that takes place at Bruntingthorpe Aerodrome. Some of the rarest and fastest cars on the planet converge at the 3.2 km straight to push their cars to the limit with the intention of hitting vmax!
The line up at Vmax Hypermax 2014 was nothing short of astonishing with a number of cars capable of reaching well over 200 mph (320 km/h). Grey clouds loomed overhead and the forecast looked bleak, before the heavens opened it was time to hit the tarmac!
[youtube]https://www.youtube.com/watch?v=0-9fPRGlQN8[/youtube]
After a rather remarkable parade lap, led by a very special McLaren F1 GTR in LARK livery, cars lined up to put the pedal to the metal. The fastest speed was recorded by a real hypercar, the Koenigsegg CCX that spat flames all afternoon and hit 340 km/h (211 mph). This was closely followed by a heavily modified 911 GT2 by 9E at 338 km/h (210 mph).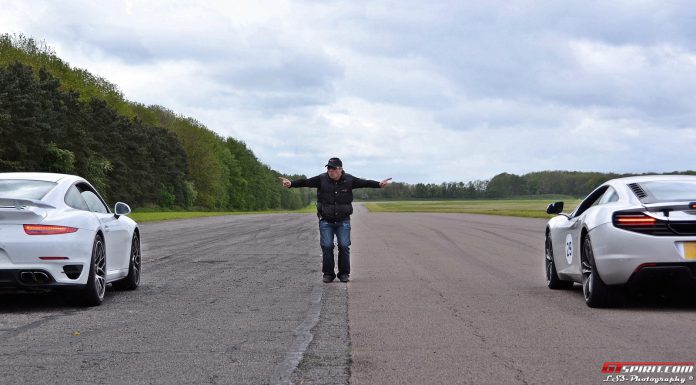 Another star of the show was a McLaren P1 finished in Volcano Orange that clocked a speed of 336 km/h (209 mph). RUF's menacing CTR3 set a speed of 333 km/h (207 mph), a TT Audi R8 V10 at 330 km/h (205 mph), a Lamborghini Aventador Roadster passed the speed traps at 328 km/h (204 mph). The Ferrari F12 Berlinetta howled at 325 km/h (202 mph), the mighty Enzo closely followed at 323 km/h (201 mph), the same speed as both the Porsche 991 991 Turbo and modified 993 Turbo. Another Porsche, this time the Carrera GT, made some serious noise as it set a speed of 317 km/h (197 mph), the LARK McLaren F1 GTR posted a very respectable speed of 315 km/h (196 mph)!
The event was certainly one to be remembered! Special thanks to Vmax and AutoVivendi.