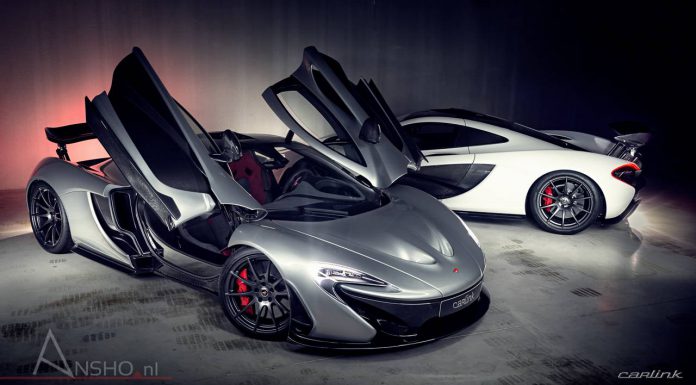 With less than a third of the 375 McLaren P1s delivered, seeing one up close and personal is something to be really treasured. However, Netherlands car dealership Carlink currently has two P1s in its inventory both of which are up for sale and Toby van Laar together with Willem Verstraten and Ansho Bijlmakers had the unique opportunity to photograph the two together!
As the images show, one of the McLaren P1s is finished in satin grey/silver while the other is painted white. Both are riding on the standard P1 wheels finished in matte black and feature red brake calipers. Consequently, the two look absolutely jaw-dropping together!
If you need reminding, the McLaren P1 is one of three new hybrid hypercars on the market, the others being the Porsche 918 Spyder and LaFerrari. The P1 utilises an upgraded variant of the 3.8-liter twin-turbocharged V8 engine from the 12C designed to now deliver 727 hp at 7,300 rpm and 531 lb-ft of torque at 4,000 rpm. This internal combustion engine is then mated to an electric motor delivering a further 176 hp and 192 lb-ft of torque leading to a total of 903 hp and 664 lb-ft.