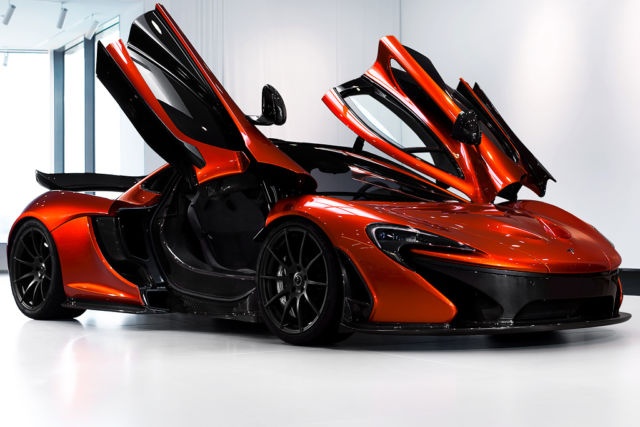 When deliveries of the incredible McLaren P1 began at the start of this year, it was inevitable that many would be put up for sale for a profit almost immediately. On one hand, this is rather disappointing that some dealerships are looking to massively profit by reselling units of the P1. However, it is also good news for enthusiasts who were unable to pre-order one in late 2012 or throughout last year.
As it stands, quite a few essentially brand new McLaren P1s are up for sale across Europe and the following is one of the best examples. As the images show, it is finished in a stunning shade McLaren calls Volcano Orange and features epic matte black wheels and silver brake calipers.
The German dealership says this P1 has covered a mere 15 km and the asking price is 1,606,500 euros. To put that into perspective, pricing for the P1 started at just over 1 million euros! However, if like its predecessor, the F1, prices for the P1 rise in the coming decades, it could still prove a nice investment!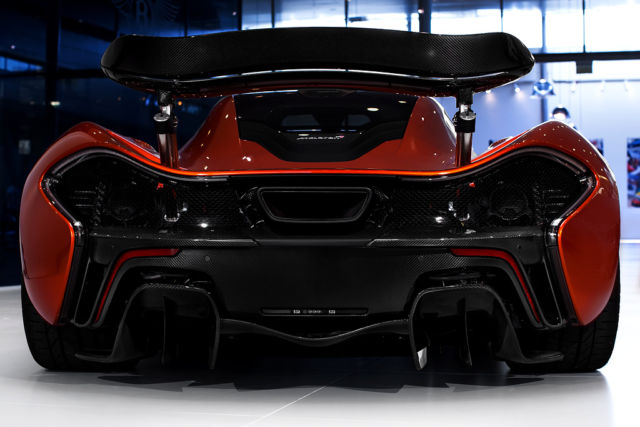 As if you needed reminding, the McLaren P1 is one of three incredible hybrid hypercars on the market. It features a 3.8-liter twin-turbocharged V8 engine delivering 727 hp and when combined with an electric motor, deliveries a total of 903 hp!