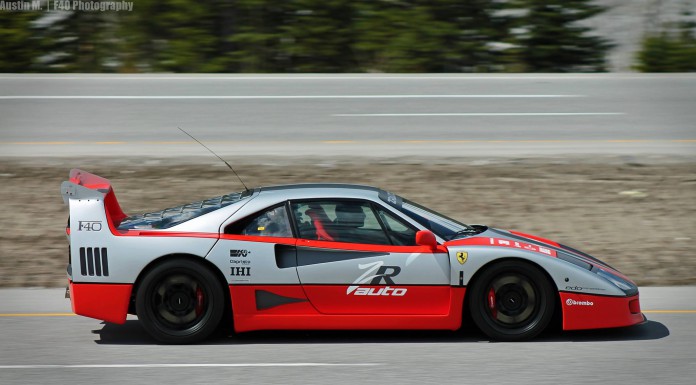 With Alberta's highways now clear of snow and the sun now shining, exotic and luxury cars are flocking to the highways between Calgary and Banff. The entrance-way to the Rocky Mountains serves as the superb backdrop for driving enthusiasts to catch some astonishing scenery while driving some twisty roads through the mountains.
Car spotter, F40 Photography, spotted a pair or rare exotics passing through the mountain town of Canmore, Alberta. Alerted by a modified Tubi exhaust system, he readied his camera for a special surprise.
Since it was Mother's Day, ZR Auto owner, Zahir Rana, decided to make the drive from Calgary to Banff with his wife, in a pair of their stunning supercars.
Zahir drove his unique Hexis-wrapped Ferrari F40, modified by Edo Competition, while his wife drove her brilliantly-wrapped gold chrome Lamborghini Diablo VT 6.0.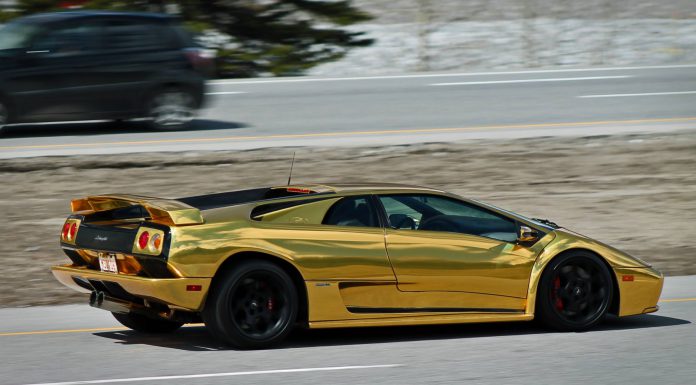 Both cars, extremely unique, drew in glances and thumbs up from motorists, and attracted numerous camera phones.
The Edo Competition F40 sports an LM spec rear spoiler and front lip. Inside the motor, the F40 boasts 545 hp at 29 psi thanks to performance IHI turbos, upgraded wastegates and blow-off valves. A custom Tubi Exhaust gives this F40 a unique roar that gives this Ferrari a bark to match its bite.