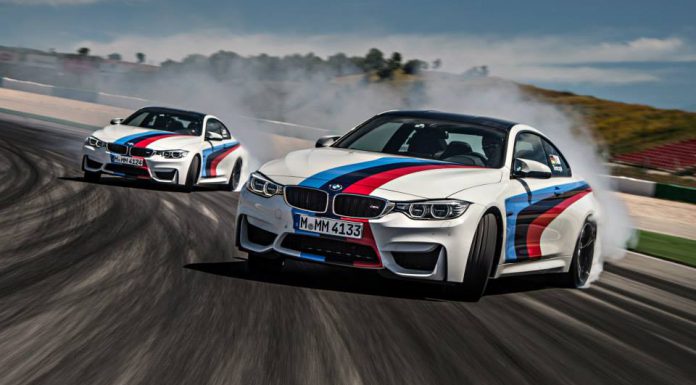 Ahead of the GTspirit Review of the 2015 BMW M4 Coupe we can bring you a gallery with some drift action. Here we have two stunning M4s drifting in tandem with DTM drivers Martin Tomczyk and Timo Glock in the driver's seats. The shots are taken during the media launch of the new BMW M3 and M4 at the Algarve International Circuit in Portimao, Portugal.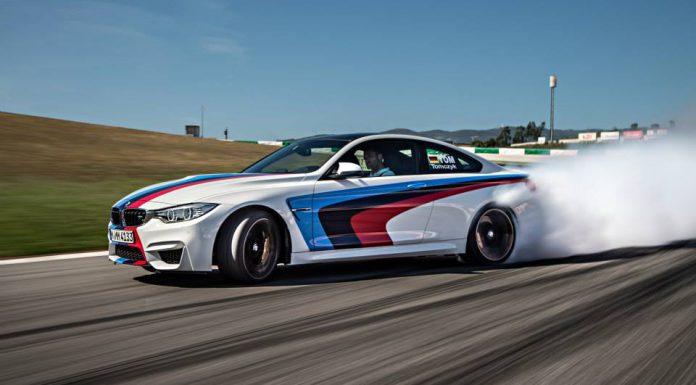 Despite ditching its naturally aspirated V8 engine in the favour of a twin-turbocharged six-cylinder, the new BMW M4 Coupe is just as quick as the E92 M3 Coupe which it replaces. However, it is more efficient and thanks to a new design, arguably even more impressive to look at particularly when drifting on the Portimao Circuit in Portugal.
Under the hood, both the new M3 sedan and M4 coupe are fitted with a twin-turbocharged six-cylinder engine revving to 7,600 rpm and producing an impressive 431 hp between 5,390 rpm and 7,000 rpm and 406 lb-ft of torque from a low 1,800 rpm to 5,390rpm. That torque figure is available across a broad rev range and is an improvement over the outgoing BMW E92 M3 of 40 per cent.
For more about the F82 M4 Coupe check out our 2015 BMW M4 Coupe Review!