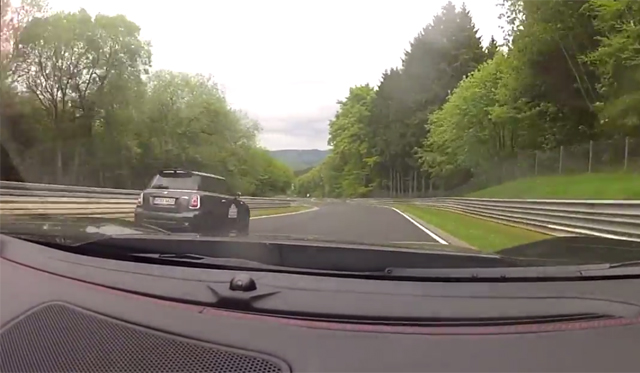 For many performance-oriented cars released in the past few years, the manufacturer releases a Nurburgring lap time alongside all the other more common measures of performance. Interestingly, Chevrolet hasn't released an official 'Ring laptime for the 2014 Chevrolet Corvette Stingray and consequently, it is hard to judge just how fast it is around a racetrack like Green Hell.
[youtube]https://www.youtube.com/watch?v=hSRFn5MQ4A4#t=294[/youtube]
However, one evaluation model recently hit the famous German racetrack and while the car isn't being driven anywhere near its limits and is overtaken by a Mini Cooper during the lap, seeing the latest-generation of this iconic American sports car hitting the Nurburgring is a great sight!