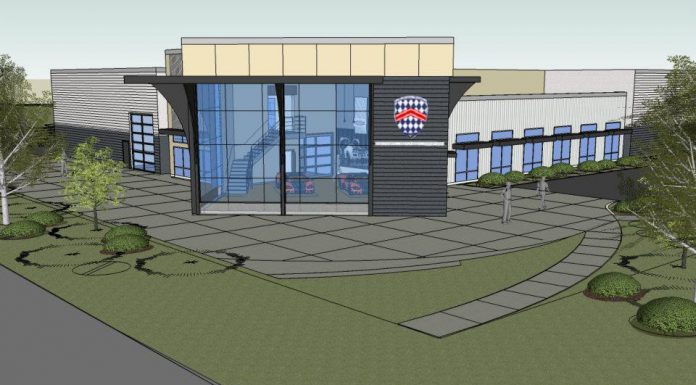 The world production car top speed record has been quite settled recently. I suspect one of the key reasons is that Washington State supercar manufacturer SSC have been rather inactive. Many will remember the SSC Ultimate Aero which snatched the record back from the Bugatti Veyron in 2007. In 2010, Bugatti regained that title with the Bugatti Veyron Super Sport. I had expected SSC to respond as soon as possible, however, things went extremely quiet following the release of the SSC Tuatara Concept.
Today we read reports that SSC's planned $40 million West Richland facility is back on track. Apparently the company had struggled to raise the money needed to get the 40,000-square-foot factory off the ground. SSC was contractually bound to buy 4 acres of land from West Richland city. SSC cars are currently built in founder Jerod Shelby's back yard.
SSC broke ground on the factory back in May 2012. The facility was planned to give enough space for a 48 car per year production run together with a store and a museum. Plans may have changed since, however, it is clear that things are definitely starting to happen again for SSC.
The factory will open during the first three months of 2015, after which they will spend six months setting up the production processes. The first cars are expected to complete before the end of the year. SSC expect to produce 12 cars in the first year, moving up to 24 cars in the second year.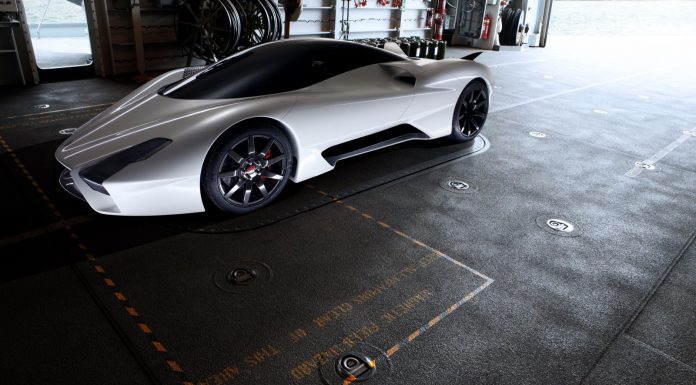 As for the SSC Tuatara, the sky is the limit! The concept looked extremely futuristic at the time, however, it will probably receive a number of styling changes by the time it comes to production.
SSC were testing the mechanicals in an SSC Ultimate Aero last time we heard. It will get a turbocharged 7.0-Litre V8 engine block pushing 1,350 hp and 1,735 Nm of torque, however, there was talk of 1,700 hp at a later stage of production. The company were aiming for 276 miles per hour (444 km/h) and a zero to 100 km/h time of 2.3 seconds.
[Via TriCityHerald]