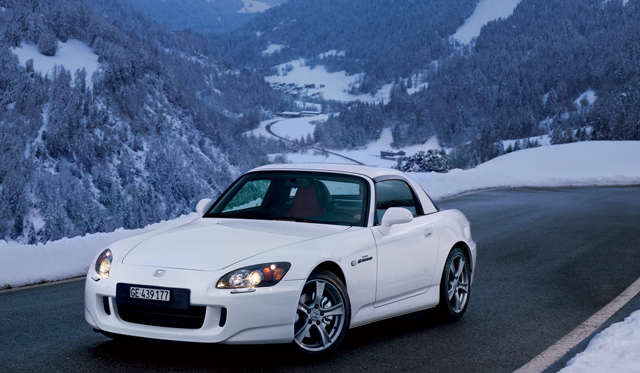 The Honda S2000 is rightfully considered as one of the greatest sports car ever manufacturer. At the time, its four-cylinder naturally aspirated engine was the most powerful in the world with it delivering up to 247 hp. Now it has emerged that the Japanese manufacturer is working on a successor to the S2000.
Unlike the original, the next-generation S2000 will be a hardtop and could feature a true mid-engined layout unlike the front mid-engined layout of the original S2000 as its engine was fitted at the front, but behind the front axle.
Beneath the skin, the new Honda S2000 could utilise a similar four-cylinder engine to the upcoming Honda Civic Type R and featuring forced induction and delivering up to 350 hp. What's more, some hybrid technology created in collaboration with the McLaren Formula One team is likely to be utilised and when it is all said and done, the next-gen Honda S2000 should hit 100 km/h in around five seconds.
Unfortunately, it is likely that the next-gen S2000 won't be rear-wheel drive like the previous car and instead feature a modified version of the all-wheel drive system set to be utilised by the new Honda NSX due for a release very soon.
The next Honda S2000 will reportedly hit the market in 2017 and cost around 35,000 pounds in the U.K.
[Via Auto Express]