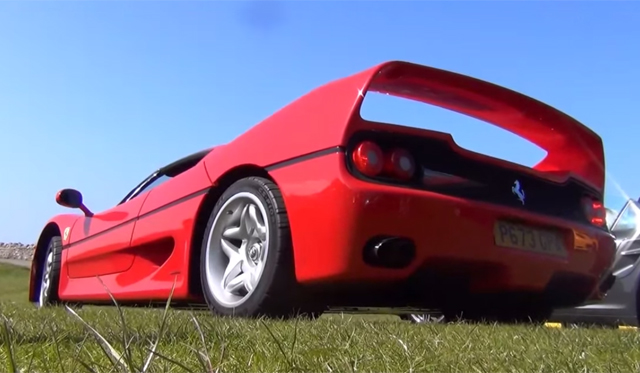 Despite all the fanfair around the LaFerrari, we must not forget where that car comes from. Before it was the Ferrari Enzo, before that the F50, before that the F40 and before that the 288 GTO and then the 250 GTO. As a result, the LaFerrari is just one of numerous incredible range-topping and industry-redefining Ferraris which have been produced in the past.
[youtube]https://www.youtube.com/watch?v=i-qk36fzMWg[/youtube]
While the Ferrari F40 is considered by many to be the best of all, its twin-turbocharged 3.0-liter V8 engine means that from a sound standpoint, it can't touch the F50 or Enzo. Ever wondered how good the Ferrari F50 sounds when fitted with straight exhausts and sport manifolds? Well, the following video will answer that question unequivocally!