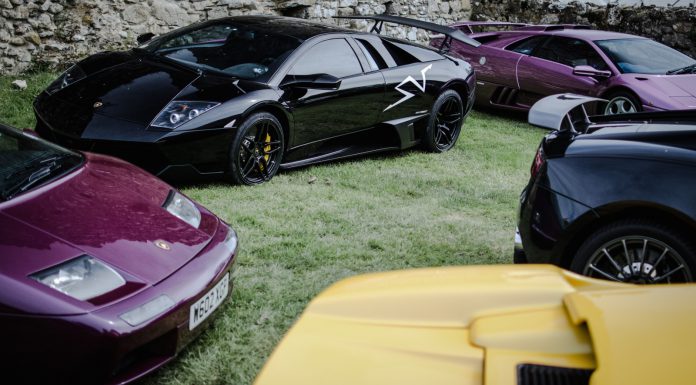 Earlier this week saw the third 'Pride and Joy' Car Show, hosted at the famous Beaulieu National Motor Museum in aid of the Naomi House Children's Hospice. The show featured car clubs, dealerships and members of the public displaying their 'Pride & Joy' in the iconic gardens of Lord Montagu's Beaulieu estate whilst raising money for the aforementioned charity.
The turn out was impressive with a wide range of cars from hypercars to classics, tuned daily runners to racing cars. We came across our first cars of the show whilst traveling down to the event, encountering a Ferrari 430 Scuderia and Porsche 991 Turbo S Cabriolet on a stretch of highway before the event. Whilst in the queue for parking we also came a cross a Morgan Three Wheeler, McLaren 12C and TVR Tuscan to name a few.
Once parked and in the grounds we took a look at the displays by the associated car clubs and dealers. Superventura brought down their Koenigsegg CCX, and were later joined by Pagani Zonda F #22, whilst Meridian Modena chose to bring along the first UK Alfa Romeo 4C, a Ferrari 458 Speciale and a F12berlinetta. Jaguar were also in attendance with a XKR-S GT, McLaren London with the new 650S and Rally for Heroes were also displaying a collection of their cars.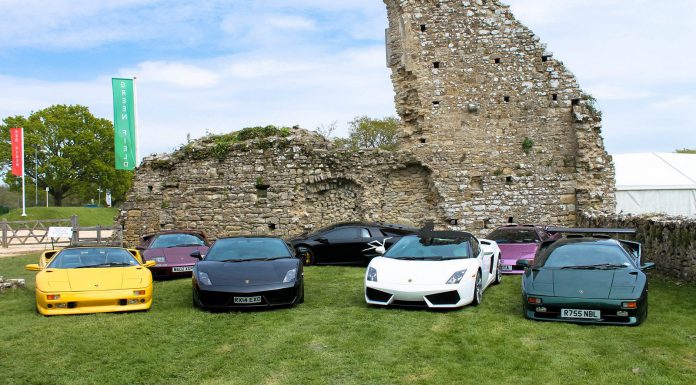 Around mid-morning the Lamborghini convoy from Lamborghini Pangbourne arrived consisting of 4 Diablos, 7 Gallardos and a Murciélago LP670-4SV, setting up shop next to one of the ruins in the garden. Opposite them was the Berkshire TVR Car Club, with KIK Customs behind them showing of some of their work which included a Porsche 911 Sport Classic and Mercedes-Benz CLK63 Black Series. On the otherside of the gardens were the public cars, and there was some interesting metal in their collection too! A pair of Nissan GT-Rs, a Morgan Three Wheeler, matte black G63 AMG and Porsche 997 GT3mk2.
One of the numerous events going on throughout the day was the supercar ride raffle, where they raffled off rides in the the CCX, Zonda, Speciale and more in the name of Charity. There was also a Guinness World Record attempt for the 'Longest Line of Toy Cars', previously it stood at 9,235 cars and it was smashed with 24,189 cars being placed nose to tail!
We were also lucky enough to be part of the convoy down to the event with , riding in a Lamborghini Gallardo LP540-2 Spider!