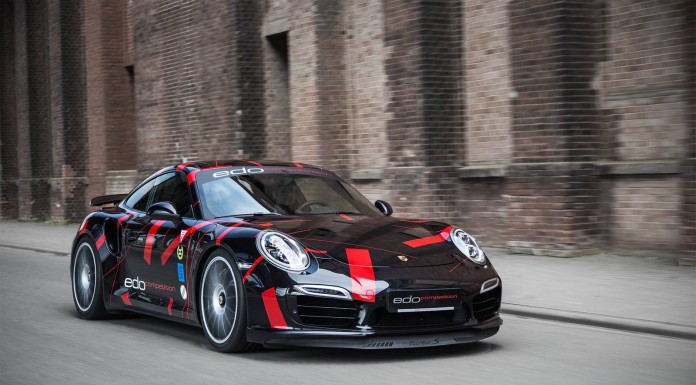 The latest generation Porsche 911 Turbo S, the 991, is one of the fastest accelerating cars on the planet. While it doesn't have the outright power of say a Lamborghini Aventador, its smaller size, lower weight, potent all-wheel drive system and ferocious launch control function means it can rocket into the horizon in the blink of an eye.
Despite this speed, Edo Competition has released their tuning package for the 2014 Porsche 911 Turbo S which adds even more performance as well as some visual tweaks!
First off, the 2014 Porsche 911 Turbo S by Edo Competition features new sports shocks which lower the ride height of the German sports car by 3 cm. Additionally, the car comes fitted with custom, one-piece forged wheels measuring 9×20 at the front and 11.5×20 at the rear with 24/35 R20 rubber up front and 305/30 R 20 at the rear.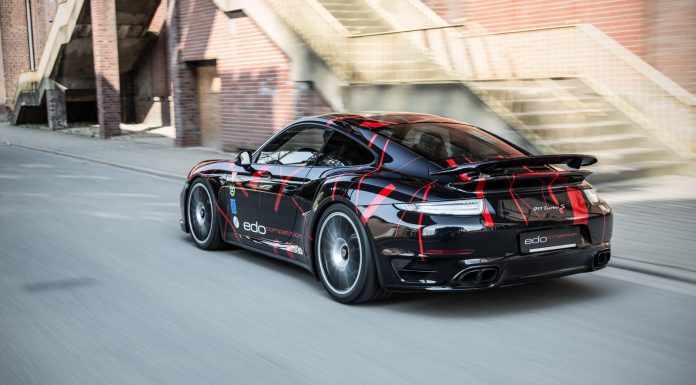 At the rear, the standard 911 Turbo S delivers 560 hp. However, thanks to a few subtle tweaks, the twin-turbocharged 3.8-liter six-cylinder powertrain now delivers 590 hp and 780 Nm of torque. As a result, it'll hit 100 km/h from a standstill in a mere 2.8 seconds and a top speed of 327 km/h.
To match the new speed, the 2014 Porsche 911 Turbo S by Edo Competition has been fitted with a new stainless steel sports exhaust system.