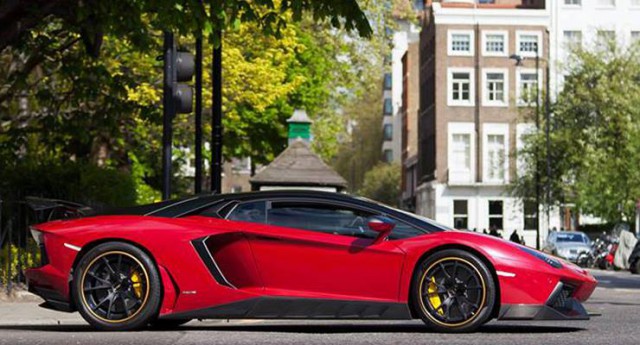 An incredible Novitech Torado Lamborghini Aventador has frequently been spotted around London in the past, most recently, it was captured by Supercars of London driving alongside a silver two-tone Ferrari 458.
This Novitech-modified Aventador is outfitted with the company's performance exhaust system, which as you can tell from the video, makes it extremely loud even at idle. With the Ferrari leading, the drivers give both the cars a healthy dose of throttle and let the V8 and V12 engines sing.
The full Novitech kit for the Aventador adds dual superchargers to the 6.5-liter V12 engine, boosting power up to 969hp. This is met with a high-performance exhaust system, electronic sound management and a coil-over suspension kit. It is not clear what performance upgrades the Aventador in the video has, although we can confirm it's been graced with the full aerodynamics package from Novitech which includes a front splitter, rocker panels, a rear wing and a rear diffuser. Sometimes its hard to standout among London's sea of supercars, but there is no denying this Novitech Torado Aventador is impossible to miss!