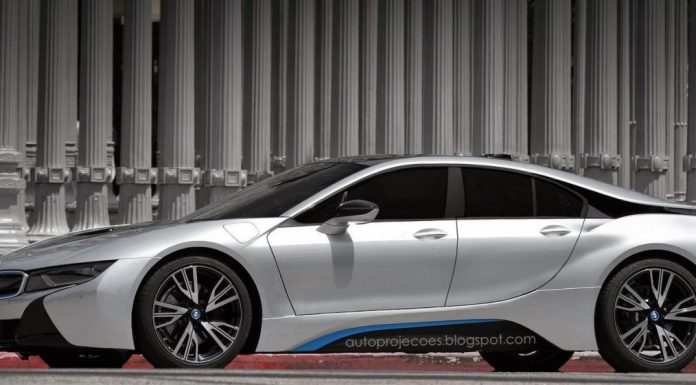 BMW is reportedly developing the next car in its i-Series range of vehicle dubbed the i9 and set to be based on the BMW i8 hybrid sports car.
The latest suggestion is that the BMW i9 will be built around the same basic platform as the i8 but it will actually by a four-door and will apparently arrive in 2016. We know for a fact that BMW is keen to dramatically increase the number of i-Series models it produces with it previously trademarking from i1 all the way to i9.
As it stands, no other information about the possible BMW i8 is known. However, it will inevitably feature a lot of carbon fiber just like the i8 and could utilise a very similar hybrid setup combining a 1.5-liter three-cylinder turbocharged engine delivering 231 hp and 320 Nm of torque and an electric motor producing 131 hp and 250 Nm of torque.
[Via Auto Projecoes and BMW Blog]