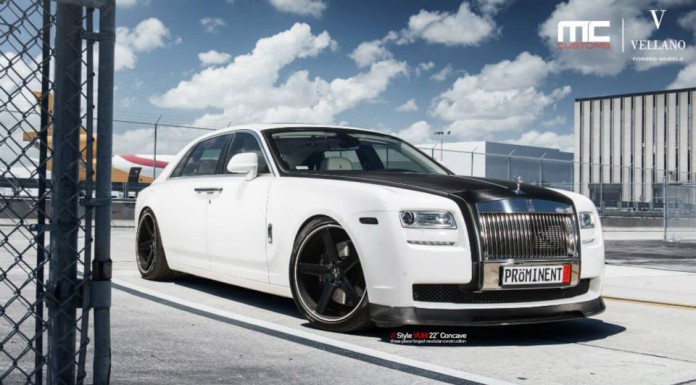 Miami, Florida-based tuning shop MC Customs recently finished up work on a stunning English White Rolls Royce Ghost for one of their very lucky customers.
The Ghost has been outfitted with a set of three-piece forged Vellano VUH 22-inch concave wheels wrapped in Pirelli rubber. The wheels have a unique carbon fibre finish on the lip, which is accented by a sporty carbon fibre front splitter. Rolls Royce's contrasting black hood section is complimented by black exterior trim pieces and small black decklid spoiler.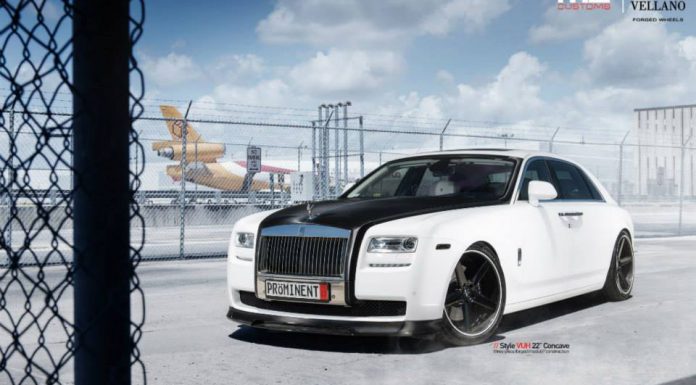 The Ghost is powered by Rolls-Royce's 6.6-litre, twin-turbocharged V12 engine. It delivers a substantial 562 horsepower and a meaty 575 lb-ft of torque, helping hit 100 km/h from a stop in 4.2 seconds and on to an electronically limited top speed of 155 mph. Now, this Ghost from MC Customs has the sporty looks to go along with its V12 punch.