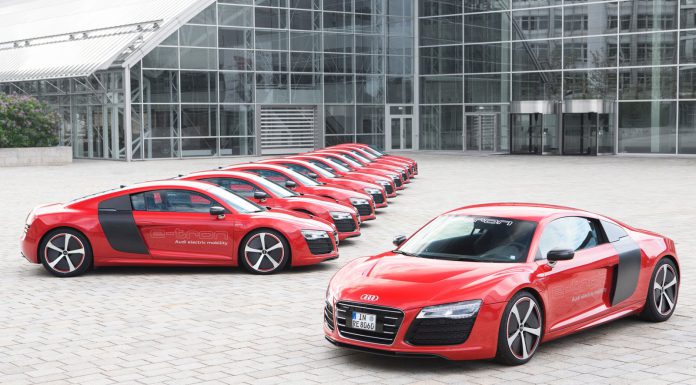 Audi is set to release a host of new e-tron variants in the coming years with confirmation that the German marque will offer a plug-in hybrid version of every one of its cars by the year 2020.
This follows a push from many other luxurious marque's, including BMW, Audi and even Bentley who are also developing plug-in hybrid powertrains to further reduce emissions and pass harder and harder emission standards across the world. However, with more than half a dozen e-tron models to launch in the next five years, Audi will definitely have its work cut out for it.
The first production-spec Audi e-tron pinned to hit public roads will be the A3 Sportback e-tron. It will go on sale in just a few months' time. Further down the road, the Audi R8 e-tron will finally become available to the public following years of development and delays to the point where the project was believed to be entirely cancelled. Elsewhere, Audi has previously confirmed plug-in hybrid versions of the A8 sedan and Q7 as well as an e-tron version of the A6 long-wheelbase specifically for the Chinese market.
Most intriguingly, this confirmation also means that plug-in hybrid variants of the upcoming Audi TT family will also be made a reality in the coming years.