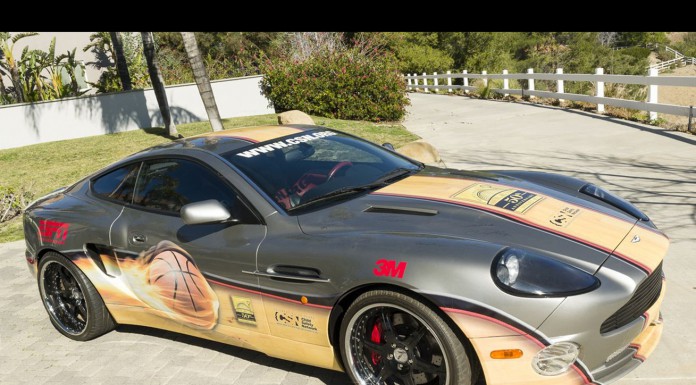 Unique doesn't even begin to describe the 2002 Aston Martin Vanquish. It is dubbed the 50th Anniversary Hall of Fame car and was created to celebrate the 50th anniversary of the Basketball Hall of Fame. As a result of this, it has the signatures of 50 world famous basketball players on it.
Some of those to have signed it include none other than Michael Jordan, David Robinson, Dave Cowens, Bob Lanier, Moses Malone, Charles Barkley, David Thompson and John Havlicek.
Alongside all of the signatures on the hood, this Aston Martin Vanquish includes a special paint job depicting a flaming basketball as well as a host of sponsors including ESPN. The car was purchased from the Children's Safety Network a couple of years ago for just $200,000. Now the car is expected to fetch upwards of $1.25 million at auction!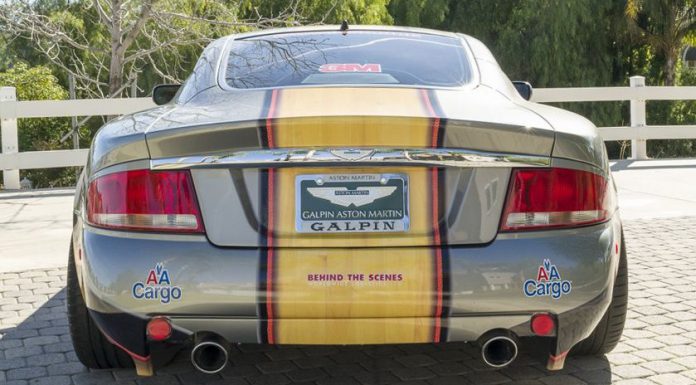 Besides the unique paint work and wheels, this 2002 Aston Martin Vanquish remains stock. As a result, it features a 5.9-litre V12 engine delivering a total of 450 hp and 400 lb-ft of torque. This potent powerplant is mated to a six-speed automatic gearbox. Tipping the scales at 1835 kg or just over 4000 pounds, just over 1,492 examples of the original first-gen Vanquish were produced. Notably, it stared in 2002 James Bond film Die Another Day.