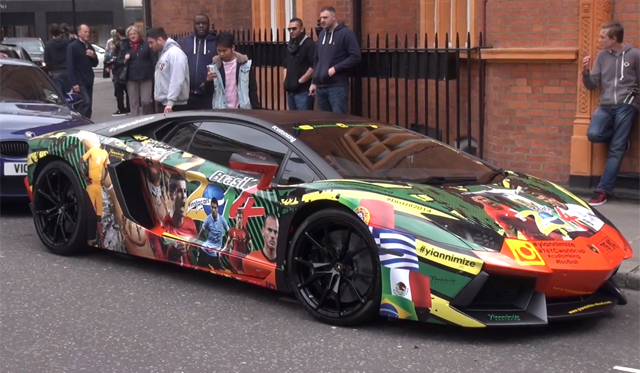 With the soccer world cup just a month away, one Lamborghini Aventador in where else but London has received a very outlandish World Cup 2014 inspired wrap.
[youtube]http://www.youtube.com/watch?v=H6YiRY6EWDY[/youtube]
This particular Aventador is owned by Yianni Charalambous who's company completed the wrap job. In London, a city where nowadays it is extremely difficult to stand out from the crowd of other supercars, this particular Aventadors manages to do just that!