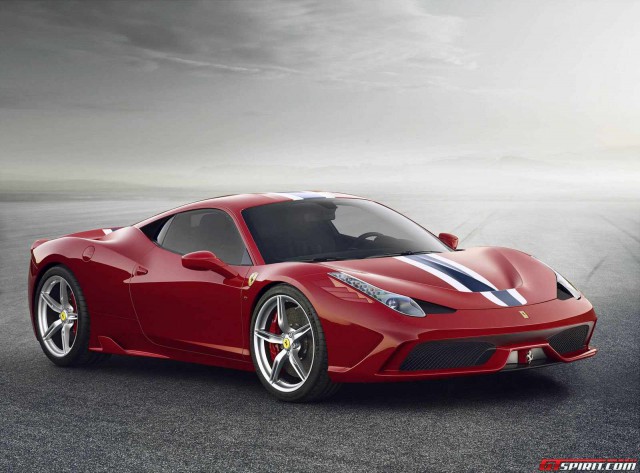 Ferrari has confirmed that it is interested in created a hybrid system for the Ferrari 458 Italia successor but says until a leap in battery technology comes along, creating a hybrid powertrain for its entry-level sports car doesn't make sense.
While speaking with Auto Motor und Sport, Ferrari CEO Amedeo Felisa confirmed that a lot has been learnt with the creation of the LaFerrari but due to the extra cost associated with creating the electrical components and further weight saving measures to offset the weight of the hybrid system, costs are too high for a mainstream sports car at the moment.
Ferrari 458 Speciale

However, Felisa did confirm that in the future, Ferrari will continue down the turbocharged and "mild hybrid" technology road to reduce emissions.
"Our plan is to reduce the emissions of our model range every four years by about 20 percent. Using new turbo engines and so-called mild hybrid will enable us to achieve [this]," he said.
"We have learned how hybrid technology works so that it fits to our sports cars was crucial that the performance can increase significantly – coupled with significantly lower fuel consumption compared to conventional drives," he concluded.
As a reminder, the LaFerrari combines a 6.3-liter V12 engine with a Hy-Kers system to deliver a total of 950 hp!
[Via Auto Motor und Sport]