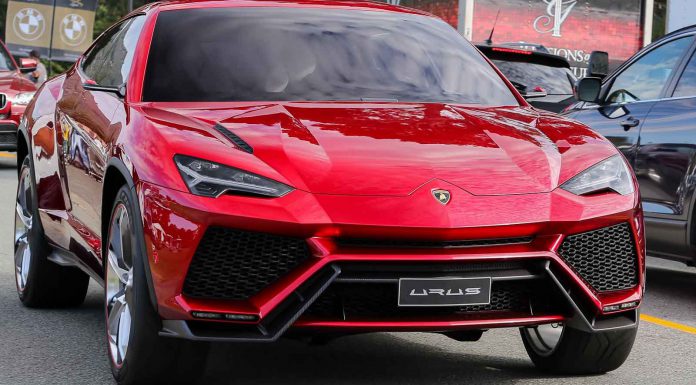 Lamborghini has confirmed there's a chance its upcoming 2016 Lamborghini Urus SUV could be the Italian marque's first ever turbocharged car. Such a turbocharged engine would likely be a V8 and could be selected over a naturally-aspirated V10 or V12.
While briefly speaking about this at the launch of the new Huracan, Lamborghini CEO Stephan Winkelmann said, "An SUV could be a turbo engine for the first time for us." What's more, head of research and development at Lamborghini, Maurizio Reggiani revealed that the manufacturer will have to start using turbocharged engines in the next three to four years.
It remains unclear what turbocharged engine the Lamborghini Urus SUV could use but it seems quite possible it could utilise the latest 4.0-liter twin-turbocharged V8 engine from Audi currently used in the RS6 and RS7. This potent powertrain delivers an impressive 552 hp and if Lamborghini wanted to, power could be increased beyond that.
When discussing the design of the upcoming SUV, Lamborghini chief designer Felipo Perini said, "We are working on the SUV – it is changing all the time. In this moment it is very close [to the Urus concept]. We try to avoid concepts that are not feasible – we can't afford it. The Urus is amazing, the way it moves. Our goal is to preserve this with the production car."
[Via Auto Express]