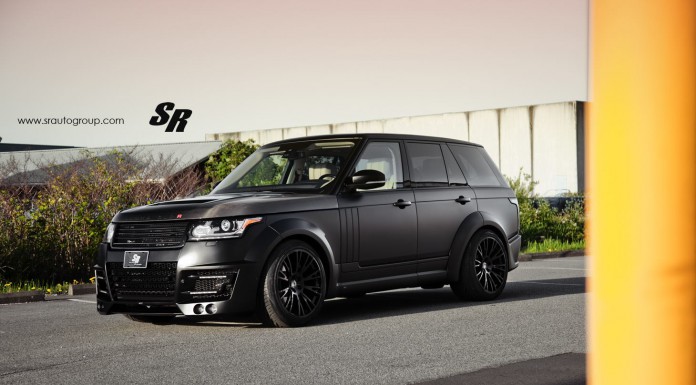 Vancouver's SR Auto Group is at it again with another spectacular car. This time, they created one mean looking 2013 Range Rover with specialty parts from Lumma Design.
Vancouver, British Columbia, is known for having some outlandish supercars roaming around the streets, but this is the first Lumma Design CLR-R in the city, which is a feat of its own.
The Lumma Design CLR-R styling kit on this Range Rover includes CLR 22 Monoblock wheels, which measure 12×22 inches. The body kit includes brand new front and rear bumpers, side skirts, fender flares, diffuser, spoiler and lightweight carbon fiber hood.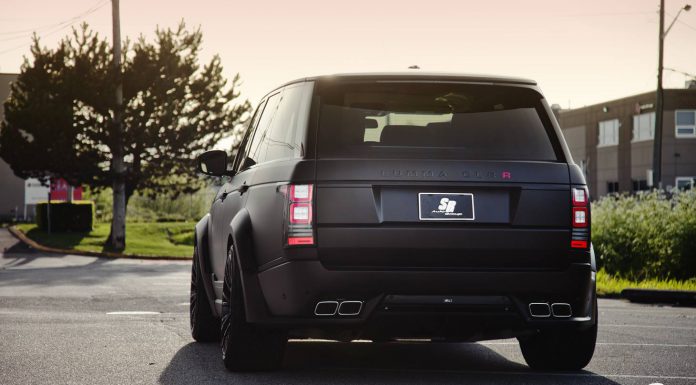 Finished in a special matte black paint job, this CLR-R looks absolutely evil. From every angle, this modified Range Rover is absolutely perfect. With the LED lights running, the car also has a very special presence on the road. It is not to be messed with. Yet another job well done by the SR Auto crew!