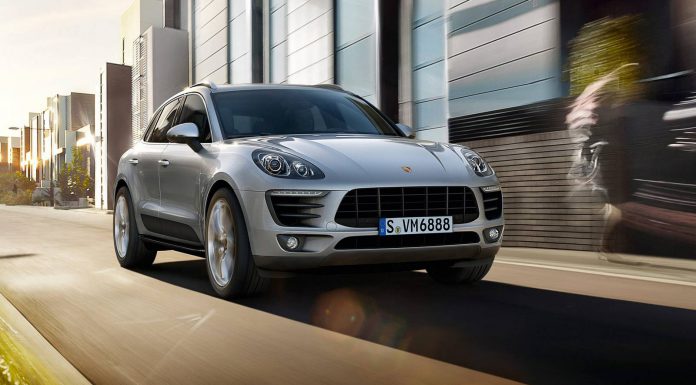 Unveiled quietly for the Asian market and then for special order in the U.K recently, the four-cylinder Porsche Macan is the firm's first four-cylinder car in nearly 20 years. However, it is unlikely that the U.S. will receive the entry-level model.
In the U.K, Porsche expects the four-cylinder Porsche Macan to sell in extremely limited numbers while in China, it expects the car will become the most popular in the Macan line-up despite being the least powerful behind the selection of diesel and petrol V6s available.]
Simply dubbed the Porsche Macan, this entry-level variant features a 2.0-liter turbocharged four-cylinder engine delivering a total of 237 hp between 5000 and 6800 rpm and 350 Nm of torque at 1500 and 4500 rpm. The car comes as standard with Porsche's PDK transmission and power is sent to all four wheels. All up, the entry-level, four-cylinder Macan tips the scales at 1770 kg and can hit 100 km/h in a respectable 6.9 seconds and a top speed of 223 km/h (138 mph).
Of course this engine is more focused on efficiency rather than performance. Consequently, it consumes between 7.2 and 7.5 litres per 100 km, or 37.7-39.2 miles per gallon.
Alongside the U.K. and China, the entry-level Porsche Macan will be available in Brunei, Singapore, Malaysia, Sir Lanka, Hong Kong and Japan.
[Via Left Lane News]