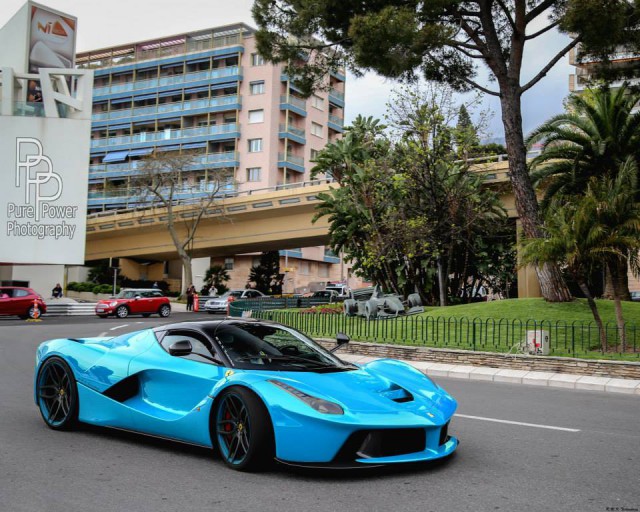 The Novitec Group offers tuning for Ferrari, Maserati and Lamborghini under the labels Novitec Rosso, Novitec Tridente and Novitec Torado respectively. The tuner is known to build some of the meanest and most attractive aftermaket packages available for sale today and here we have a render of what their LaFerrari package could look like if ever commissioned. The wheels are the same as those of the very intimidating Novitec N-Largo, based on the Ferrari F12 Berlinetta.
The most obvious and striking change, however, is the change of color on the hypercar. Render artist R.U.K Technology has chosen to have the V12 machine finished in an undeniably alluring shade of blue that we think works very well with the black carbon fibre and matte wheels.
As a reminder, the LaFerrari gets a 6.3-litre V12 which is connected to an electric motor similar to the system on the McLaren P1. The Ferrari F150 V12 has an output of 789 hp at 9,000 rpm and 700 Nm at 7,000 rpm while its electric motor has a maximum output of 161 hp and 270 Nm of torque. That delivers a total combined power output of 950 hp, allowing the Ferrari Enzo's replacement to do 0-100 km/h in less than 3 seconds, 0-300 km/h in 15 seconds and a top speed in excess of 350 km/h. Leave your thoughts on the render down below!