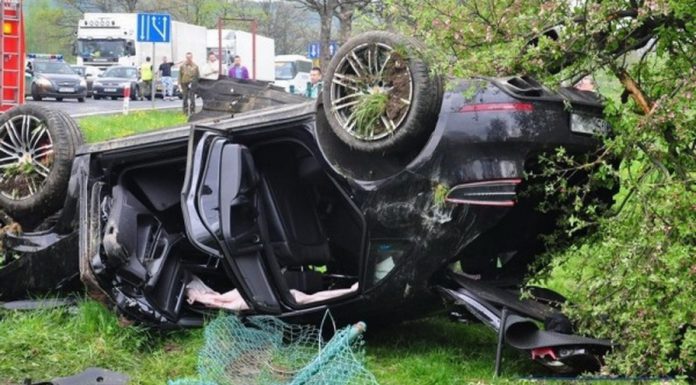 The very first recorded Porsche Macan crash has occurred after the silver German sports SUV was violently hit by an Audi A4 Avant in Poland.
The exact cause of the crash isn't known but it is believed that the Porsche Macan and Audi S4 Avant collided head on and the angle of the impact resulted in the Macan rolling into a tree where it came to rest. If you look closely, you'll be able to see that this is indeed the range-topping Porsche Macan Turbo as it features Porsche's squared quad exhaust tips.
No fatalities from the crash have been reported but the two drives as well as a 63-year-old passenger were treated for their injuries at a hospital nearby.
[Via Wrecked Exotics and Kontakt24]