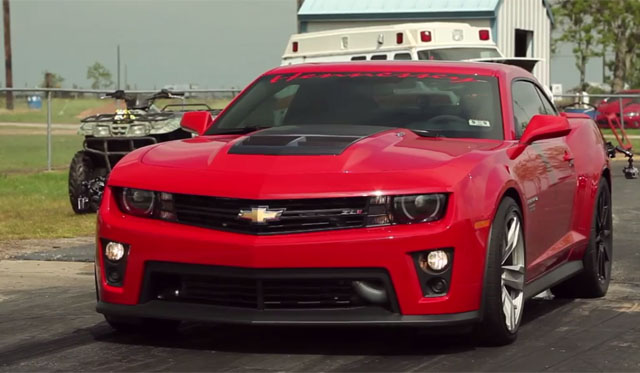 With unofficially the world's fastest production car in its stable, the crew at Hennessey Performance certainly know how to get the best out of a car. Consequently, they offer twin-turbo packages for a huge selection of cars including the absolutely mega Chevrolet Camaro ZL1.
[youtube]https://www.youtube.com/watch?v=CDYZUhVreWE#t=72[/youtube]
Hennessey Performance offers a host of different twin-turbo upgrades for the Camaro ZL1 with the most potent pictured here capable of delivering an utterly insane 1000 hp!
The crew recently headed out to the drag stripes at Lonestar Motorsports Park to put the 1000 hp Camaro ZL1 through its paces.