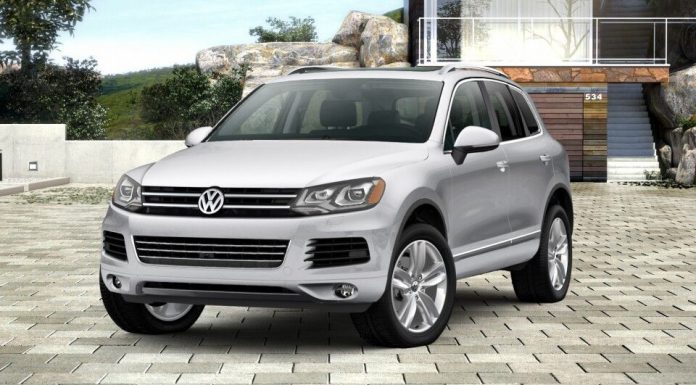 As we speak, Volkswagen is currently hard at work designing a brand new, seven-seat luxury crossover/SUV predominantly targeting the U.S. market.
While speaking with Automobile Magazine at the recent New York Auto Show 2014, Volkswagen of America CEO Michael Horn and product planning vice president Joerg Summer revealed that the car will set "an awesome benchmark".
Summer carried on by saying, "It will be a true Volkswagen. High quality, emotional, design-focused, and with class-leading innovation. We're looking mainly at the U.S. market."
Besides these small snippets of information, not a great deal is known about the new three-row crossover. With that being said, a launch in 2016 is likely.
Note: 2014 VW Touareg TDI Executive pictured
[Via Automobile Magazine]