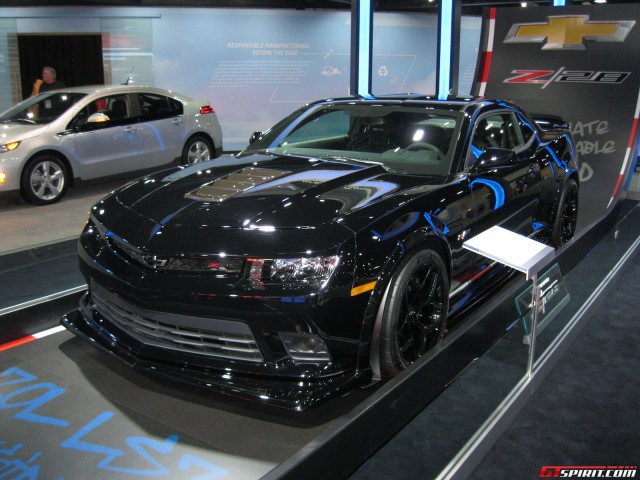 Chevrolet has confirmed that all 500 units of the Camaro Z/28 planned for production this year have been sold out. This is despite the fact that the Z/28 costs $75,000 (significantly more than the new C7 Corvette) and $18k more than the more powerful Camaro ZL1.
However, as we have learnt in the last few months, the Camaro Z/28 is unlike any other Camaro ever produced and on the track, is leaps and bounds above every other road-legal Camaro. Consequently, Camaro chief engineer Al Oppenheiser has confirmed that for the 2015 model year car, production will rise to 2500 units. What's more, if demand is higher than that figure, then even more will be produced to meet that demand.
Considering that the Camaro Z/28 is biased to track use, it is somewhat surprising just how much demand there is for the stripped down Camaro. While it is best on track, it can be used on the street but with air conditioning optional and no stereo, we can't imagine many future owners using their Z/28s on a regular basis.
Under the hood, the 2014 Chevrolet Camaro Z/28 features a similar 7.0-liter LS7 V8 engine as present in the previous-generation Chevrolet Corvette Z06 with it delivering 500 hp and 470 lb-ft of torque. Consequently, the car is three seconds faster around GM's test track than the Camaro ZL1.