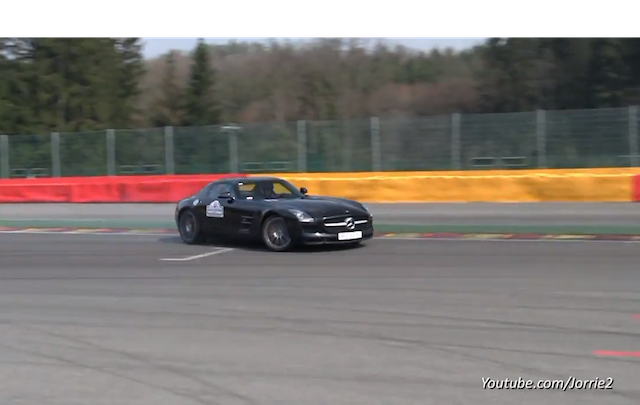 We are huge fans of the recently defunct Mercedes-Benz SLS AMG. The car is powered by a front mounted 6.2 liter V8 engine with double over head cams, its mated to a 7 speed automatic transmission and is capable of accelerating from 0 to 100 km/h in 3.9 seconds, and it can reach a top speed of 340 km/h.
[youtube]http://youtu.be/Zavcw02jll0[/youtube]
Here we have an example that has been fitted with an awesome Akrapovic Exhaust system and was filmed powering round Spa circuit. Having successfully getting the car sideways the driver tries one last time…as you can see, it did not end well!