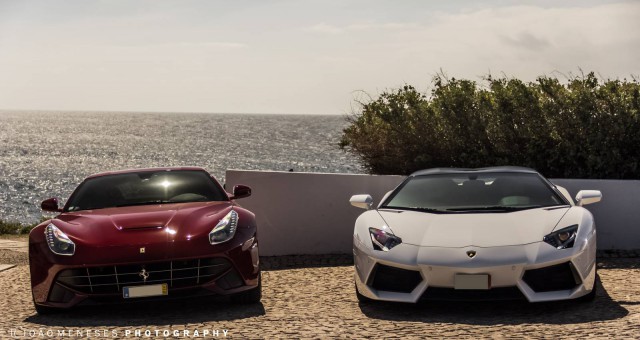 While Portugal barely has its own automotive industry with just a small handful of cars being produced there, the sunny country bordering Spain and the North Atlantic Ocean is the perfect playground for the wealthy. As a result, Portugal is no stranger to exotics!
The following galleries come courtesy of Joao Meneses Photography and show some of the very best cars he has snapped in Cascais and in Lisbon. Additionally, some of the breathtaking action shots come from the Rally of Portugal.
As for some of the best street cars pictured, there is a stunning maroon red Ferrari F12 Berlinetta, a white F12, white Lamborghini Aventador Roadster, silver Ferrari 458 Speciale, Lamborghini Gallardo, Jaguar E-Type, Gallardo Superleggera, Ferrari 430 Scuderia as well as a few brand new Porsche Macans.
A host of modern and classic rally cars are also featured as well as Sebastien Ogier's incredible Hyundai i20 WRC car!