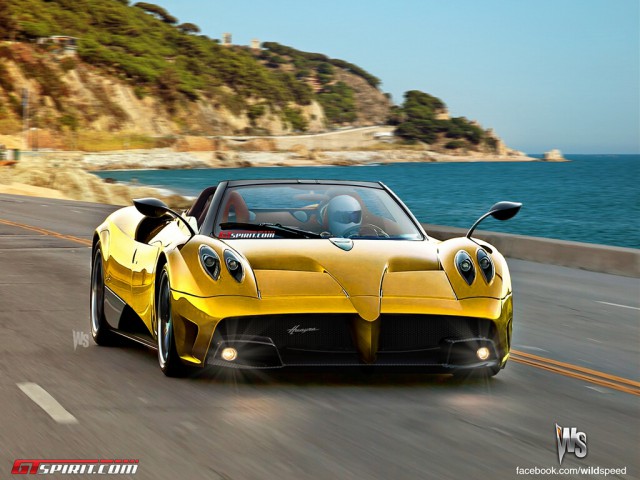 Ever since the Pagani Huayra debuted three years ago, there has been much talk and a huge amount of anticipation for the release of a convertible variant. Finally however, Pagani has confirmed that it is in fact working on a drop-top version of the Huayra dubbed the Huayra Roadster.
While recently speaking with Autoblog, company spokesman Luca Venturi confirmed that the Pagani Huayra Roadster should arrive within the next two years. This is despite the fact that when the Huayra was first launched back in early 2011, Horacio Pagani himself revealed a Roadster version would arrive in three years from then (i.e. this year). Nevertheless, for a car which will be inevitably as breathtaking and incredible to drive as the Huayra Roadster, we can certainly wait a little longer!
Mechanically, the Pagani Huayra Roadster should remain identical to the coupe. As a result, it should feature the same 6.0-liter twin-turbocharged AMG sourced V12 engine delivering 720 hp mated to the same seven-speed sequential transmission driving the rear wheels.
When Pagani first made the Zonda Roadster, it managed to engineer it in such a way that it weighed almost exactly the same as the coupe. Consequently, we expect the Huayra Roadster to be just as light as the coupe. Obviously the Pagani Huayra Roadster will have to ditch the current car's gullwing doors.
[Via Autoblog]