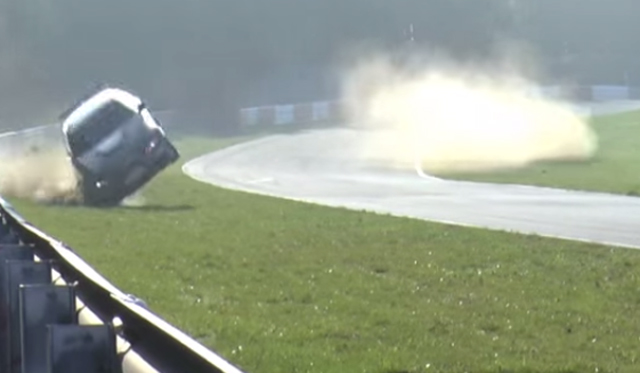 For the most part, modern day race tracks are extremely safe. Sure, motorsport is still quite a high risk sport but many FIA approved racetracks around the world where F1 races include massive runoff areas, large areas of grass, gravel sections and tire walls separating drivers from the fans and the drivers safe from high-speed impacts.
[youtube]https://www.youtube.com/watch?v=24dbZL1k37s[/youtube]
However, the Nurburgring Nordschleife doesn't feature any of these safety measures. Consequently, it is little wonder why it is considered the most dangerous race track in the world and was dubbed 'Green Hell' by former Formula One ace Sir Jackie Stewart.
A BMW E92 M3 owner recently experienced the brutal nature of the Nurburgring after crashing their epic German sports car at high speed into the Armco barrier which runs the entire length of the circuit. Upon impact, the M3 gets very close to rolling over but thankfully it didn't and the driver wasn't seriously injured.