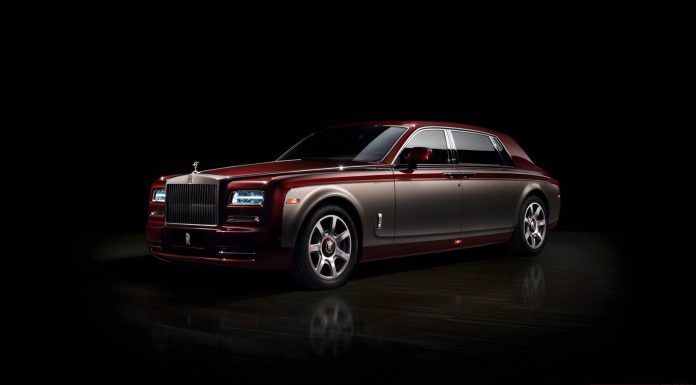 Alongside the new Rolls-Royce Ghost Series II and the Wraith at the Beijing Motor Show 2014 will be a special edition Pinnacle Travel Phantom from the Rolls-Royce Bespoke Collection.
Rolls-Royce starts their announcement by stating that Chinese tourists spent on around $125 billion on travel in 2013. Their answer to this is a decadent Rolls-Royce Phantom, tailored to perfection for the discerning Chinese traveller!
The Rolls-Royce Pinnacle Travel Phantom gets a two-tone exterior colour scheme matching Madeira Red with Silver Sand on the lower side panels. The coach line is a unique Madiera Red too with an abstract motif of a streamlined train travelling at speed. Infinity Black combined with Silver Haze or Melanite combined with Palladium are also offered as colour schemes.
Inside a number of Morello Red and Seashell leather combinations line the seats, roof, pillars and door cards. Specifically developed Morello Red lambs wool floor mats sit on the floor and further Smoke Grey upholstery evokes the luxury travel theme.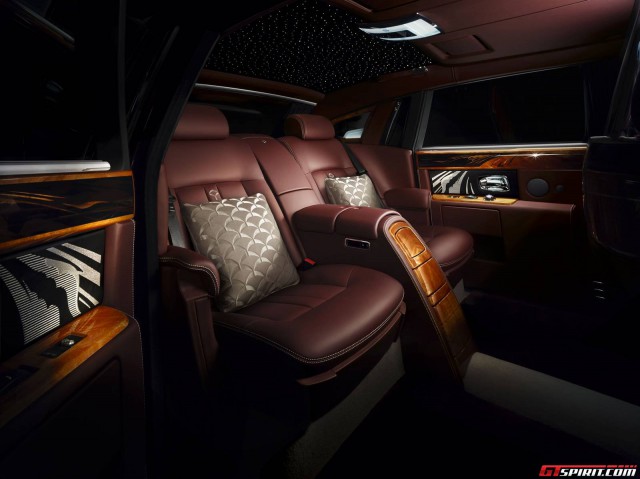 For the wooden inlays, the individual pieces of wood veneer are laser-cut to ensure precision. Then, a craftsperson painstakingly assembles the sections before a fastidious process of quality control begins.
The Pinnacle Travel Phantom uses 230 individual pieces of marquetry to create the motif of a cross-continental train speeding across a landscape with plumes of steam left in its wake. It flows across the front-fascia pieces of glove box and passenger panel to the rear picnic tables and door cappings. The same motif bleeds onto the door cards through 24,633 individual stitches.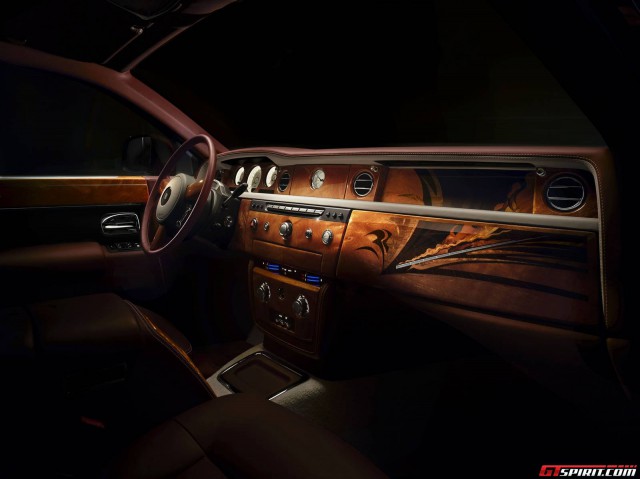 Torsten Müller-Ötvös, CEO, Rolls-Royce Motor Cars said:
"Bespoke is Rolls-Royce and our Chinese customers know it. To celebrate China's love of travel and the success of Bespoke in China, I am proud to unveil Pinnacle Travel Phantom. This car is a showcase of Rolls-Royce's pre-eminence in Bespoke design seen through the prism of luxury travel."