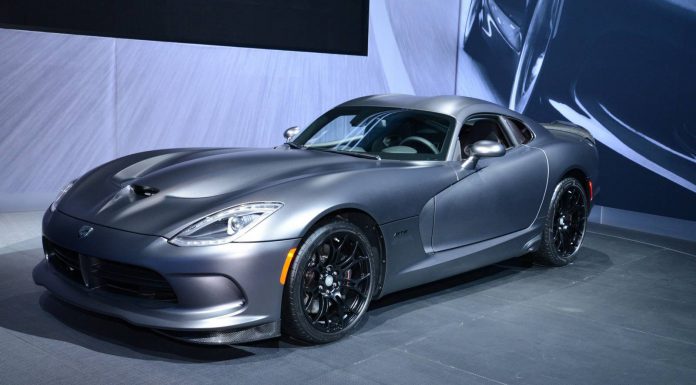 The brand new SRT Viper TA Anodized Carbon Special Edition has just debuted at the ongoing New York Auto Show 2014. Based around the already impressive Viper TA but featuring a special paint job, the car is a real highlight from the show. We went up for a closer look at it!
Last year, SRT released the regular Anodized Carbon Special Edition based on the Viper GTS. However this new one is based on the Viper Time Attack Edition, itself an extremely rare variation and the most track focused Viper currently on the market. Whereas 50 examples of the Viper GTS Anodized Carbon Special Edition will be available, just 10 units of the TA version are being sold.
Alongside the cool exterior colour, the new SRT Viper TA Anodized Carbon Special Edition features darker matte exhausts, brake ducts and rear bumper as well as satin black wheels. In the cabin, the new SRT Viper TA Anodized Carbon Special Edition is identical to the 'regular' Viper TA and also features a host of orange accents.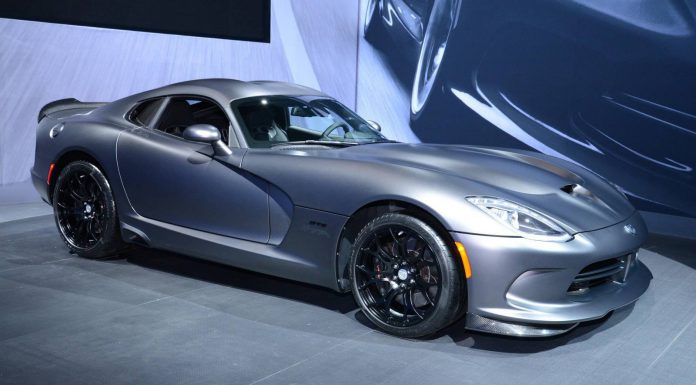 When discussing the car, President and CEO of SRT Ralph Gilles said, "We've received an overwhelming response to the unique Metallic Matte exterior color since first showing the Anodized Carbon Special Edition Viper late last year. So we're adding even more exclusivity with 10 distinctive SRT Vipers that combine our special exterior color with the new Time Attack Group of performance parts to offer our customers mind-boggling limits on their favorite road courses."
To read more about the SRT Viper TA, check out our previous article. For more from the New York Auto Show 2014, head over to our dedicated news channel.