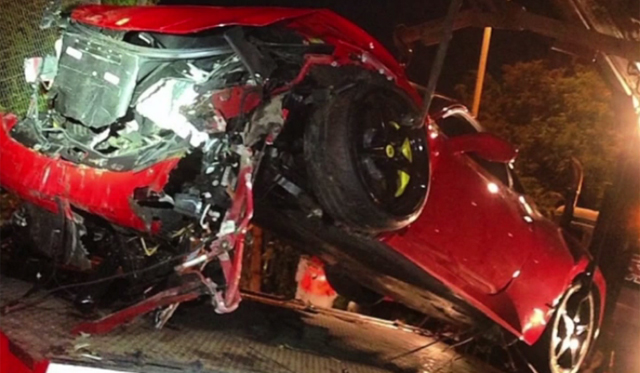 A stunning red Ferrari 458 Italia has been destroyed following a rather mysterious crash in East London.
The exact cause of the crash isn't yet know, but the Italian exotic veered off the road and through a fence before coming to a rest in a ditch on the side of the road right next to a train station.
[youtube]https://www.youtube.com/watch?v=VPeZWu3lzKI[/youtube]
As the following video and pictures show, most of the damage to the 458 Italia was sustained to the front end. However, it is inevitable that suspension damage has been caused at all four corners and you can be assured that the vehicle's insurer won't be too pleased with the extensive repair bill needed!