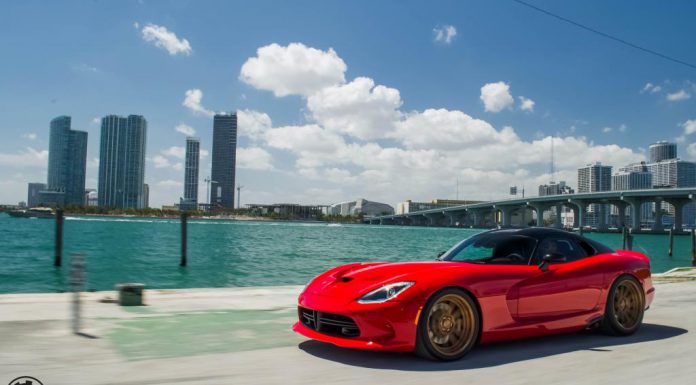 When you think of epic colour combinations between wheels and the colour of a car, you may think that black wheels on a white car, gold on a black car, bronze on a black car or silver wheels are most appropriate for bright coloured cars. However, as the following gallery shows you'd be wrong!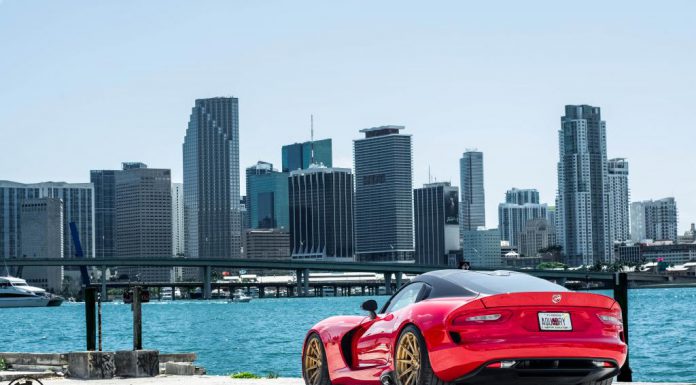 This spectacular 2014 SRT Viper has been fitted with a set of gorgeous ADV.1 wheels finished in bright gold. What makes it unique is that the Viper itself is painted red and features a blacked out roof and wing mirrors. While you may think these three shades would conflict, it actually works quite well!
For a car as powerful as the Viper, the wider the wheels and tyres are, the better. Consequently, these wheels measure a massive 19×10.5 at the front and 20×13 at the rear.