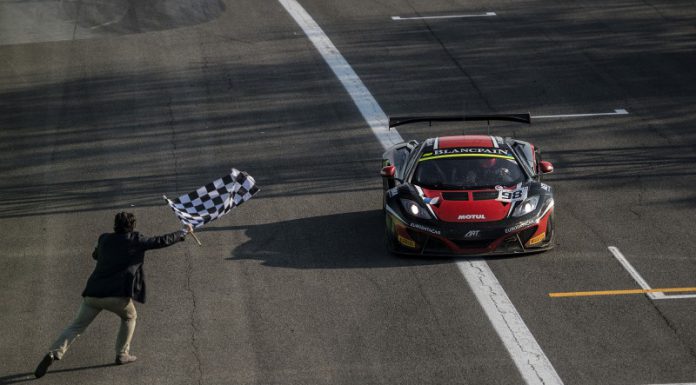 McLaren dominated the 2014 Blancpain Endurance Series season opener in Monza this past weekend with two podium finishes. It was ART Grand Prix McLaren which took the win in their No.98 McLaren MP4-12C driven by Gregoire Demoustier, Alex Premat and Alvaro Parente in the PRO class while their sister car, the No.99 finished in third giving them a double podium finish. This was the second time a McLaren has won a Blancpain Endurance Series race.
The second place went to Sainteloc Racing in their Audi R8 LMS Ultra which was piloted by Edward Sandstroem, Stephane Ortelli and Gregory Guilvert. Veterans Belgian Audi Club Team WRT finished in fourth in yet another Audi R8 LMS Ultra, the fifth place went to the HTP Motorsport Mercedes SLS AMG GT3, another team which also has a record to recon with in BES history.
The PRO class finishers were cut short in sixth position by a resillient Pro-AM BMW Z4 of ROAL Motorsport piloted by Stephane Comandini, Eugenio Amos and Stefano Colombo. They took first place in the PRO-AM class ahead of the first M-Sport Bentley Continental GT3, the No.8 which raced in PRO class. The sister No.7 Bentley Continental GT3 was not too far away as it finished in eighth behind the No.8 car.
Two Ferraris later scooped the two reamining podium places in the Pro-AM class; that was the No.90 Ferrari 458 Italia of Scuderia Villorba Corse and the No.50 Ferrari 458 Italia of AF Corse. Ferrari teams continued to dominate as the first place in the Gentleman class (GTR) went to GT Corse by Rinaldi with their Ferrari 458 Italia. The Sport Garage Ferrari 458 Italia took the second place in GTR class before the sequence was cut short by Pro GT with Almeras in their Porsche 997 GT3 R who finished in third in the GTR class.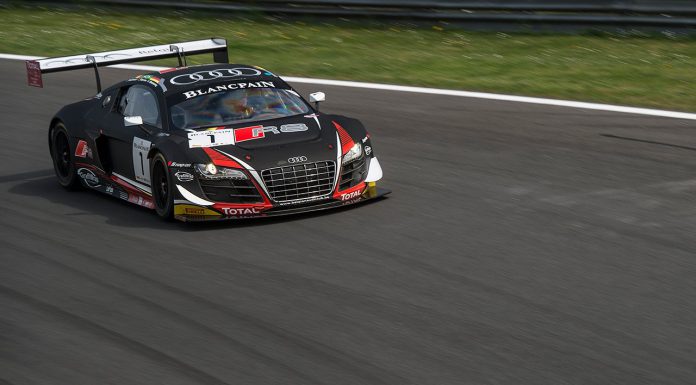 Drivers' Quotes:
Alvaro Parente (#98 ART Grand Prix McLaren):
After a good start I had the advantage that I could run in clean air, so I could quickly create a gap. After my stint my team-mates did a perfect job in managing our lead, which resulted in a great win. We did a lot of work on the McLaren over the winter, especially on 'calming down' the rear of the car. That might have cost us some tenths during the qualifying lap, but during a race stint we were able to gain several seconds.
Edward Sandström (#26 Sainteloc Racing Audi):
One week ago I was not even planning to come to Monza, but on Thursday Stéphane asked me whether I would come and join them for this race. Obviously I now am very happy that I said yes! Sainteloc Racing proved to be a great team, with the car working very well. I did a very conservative first stint, saving tyres and brakes, because I wanted to give Stéphane and Greg a car that was in good condition. A strategy that paid off.
Andy Soucek (#99 ART Grand Prix McLaren):
We lost some ten seconds during Kevin Korjus' pitstop, when our car was blocked by another car. If that hadn't happened maybe we could have managed to overtake the Audi. In the final laps I knew Vanthoor's Audi was quicker in the two Lesmo corners and Ascari, but I managed to create enough of a gap to remain in third position. A fabulous result for the ART GP team, with the two cars on the podium.