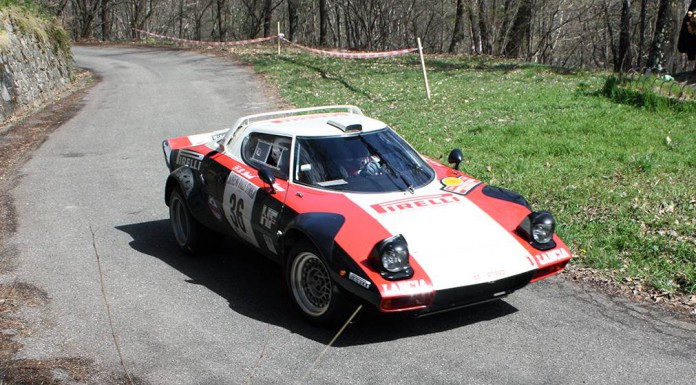 One of the most famous and prestigious rallies in Europe, the Rallye Sanremo, celebrated its 56th running last weekend. The legendary race runs on the spectacular roads of the Italian province of Liguria, not far from the French-Italian border. This year three different races were run throughout the course of the event, the Sanremo Rally Championship, the 6th annual Sanremo Leggenda and the 29th annual Sanremo Rally Storico e Coppa die Fiori.
On the event's opening day, the picture-perfect Italian countryside turned into a rain soaked mess after heavy showers caused several competitors to crash out or retire. By the end of the day, team Basso-Granai were leading the Sanremo Championship in their Ford Fiesta R5, followed closely by team Scandola-D'Amore in a Skoda Fabia. In the vintage Rally Storico, team Pedro-Baldaccini finished first in their Lancia 037, with team Brazzoli-Valmassoi finishing second in another 037.
The skies cleared and the roads dried on Saturday, allowing teams to run their cars as fast as possible. Team Basso-Granai dropped out of the race due to a vehicle failure, letting the runner up from day one, team Scandola-D'Amore finish in top position. Second place went to team Princiotto-Nucita in a Peugot 207, followed by team Perego-De Luis in a Mitsubishi Evo 10. The Storico vintage rally saw similar results to day one, with Pedro-Baldaccini leading the rankings in their Lancia 037, followed by Brazzoli-Valmassoi in another 037 and team Da Zanche-Oberti finishing third in a Porsche 911 Carrera RS.